The Lendkanal – an almost completely straight waterway between Lake Wörthersee and the heart of the Renaissance city of Klagenfurt. From the Lendhafen in the city centre, the canal leads past fairytale villas, under the oldest stone bridge in Austria, past the Europapark to the shores of Lake Wörthersee at the romantic Maria Loretto Castle.
Once a year, the pretty waterway belongs only to swimmers. All those for whom a leisurely day of swimming and bathing at the historical Strandbad Klagenfurt lakeside lido is not enough, and who want to take on the swimming distance which is measured according to IRONMAN Austria-Kärnten regulations, can compete in the Klagenfurt Lendkanal Crossing.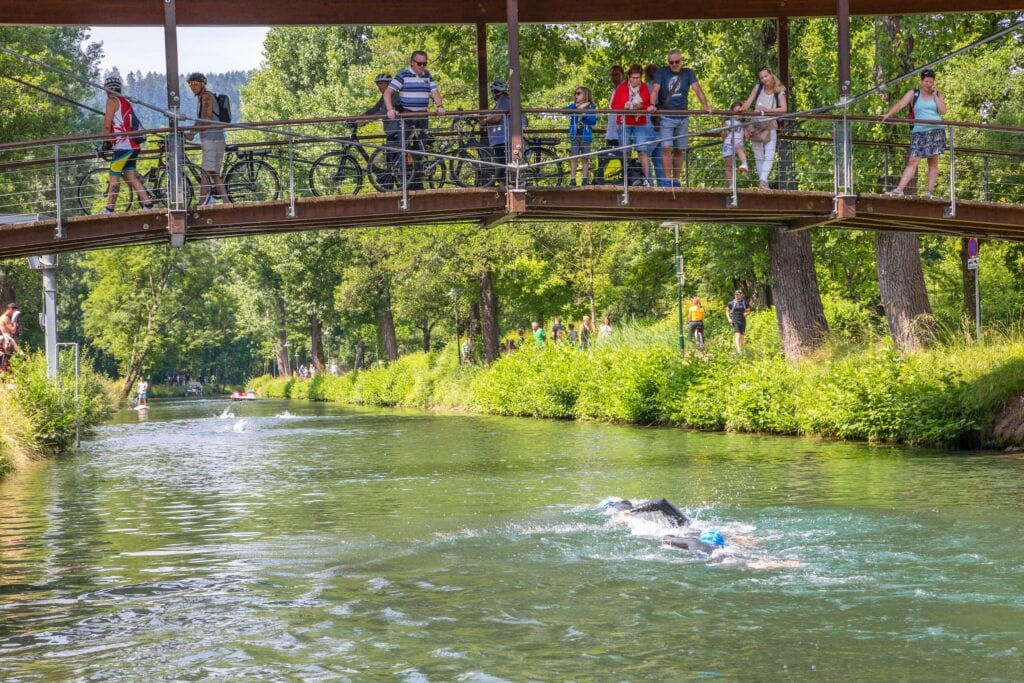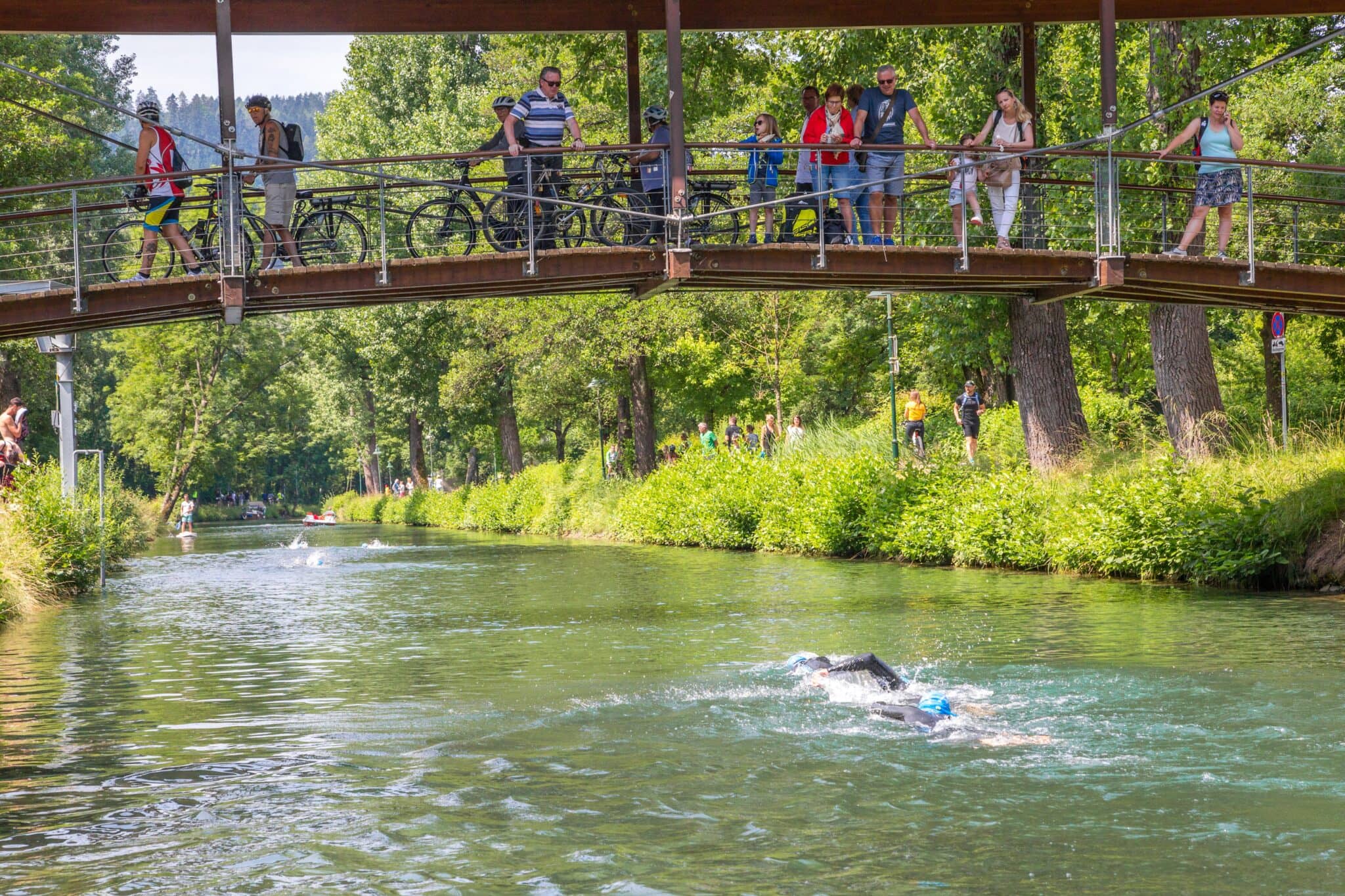 The participants are permitted to wear wetsuits. The water temperature at this time of the year is between 19 and 22°C. Despite the calm waters in what is probably the most diverse swimming lane in the world, the full distance of 3.8 kilometres is very demanding.
Security staff, lifeguards and specifically appointed canoeists are always nearby. It is possible to leave the water at many places along the canal, since the embankment reaches as far as the water level of the Lendkanal. The total race length of 3.8 kilometres is divided into a short race of 1.5 kilometres and a sprint of 750 metres, with the finish at the Strandbad Loretto lakeside lido.