What can you do when it is raining in Klagenfurt? Well, here's our idea: first read this contribution. Then decide whether you are more inclined towards art and film, coffee and wine, sport and shopping, or reading and wellness. Then off you go!
Klagenfurt has many faces, and some of them can best be explored in bad weather. Say goodbye to boredom and bad moods, because with our tips we will bring variety to the grey weather.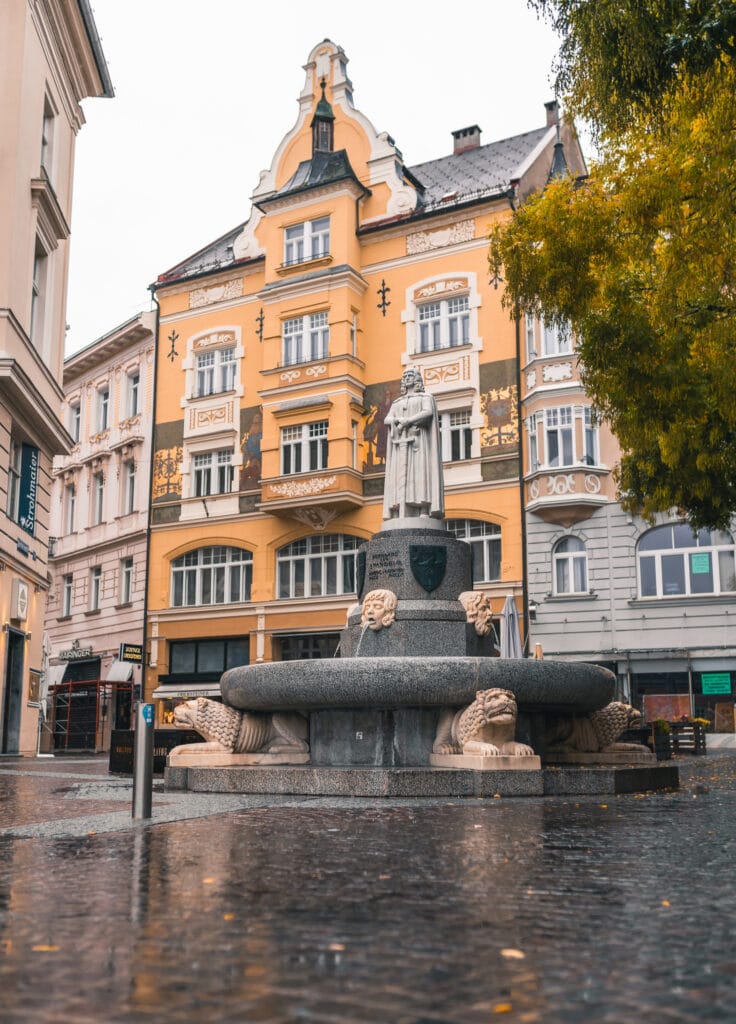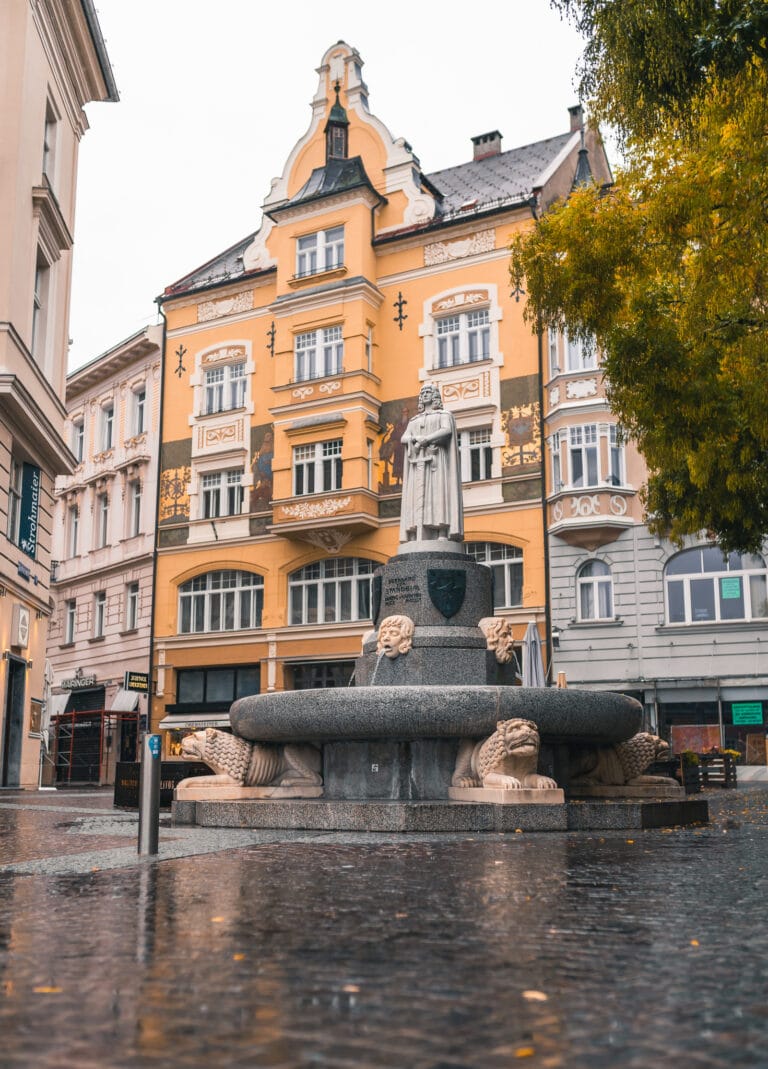 Places for contemporary art
The province of Carinthia has many outstanding artists, who take a critical look at the province, its contradictions and potential. Visual artists show their creative powers at the Carinthian Museum of Modern Art and the Stadtgalerie Klagenfurt.
MMKK – the Carinthian Museum of Modern Art
The museum is called "MMKK" for short. It is housed on the first floor of the "Burg", right in the city centre of Klagenfurt. Here, in an exhibition area of around 1,000 square metres, you can view contemporary and mainstream, national and international artistic approaches presented in solo and themed exhibitions. The Burgkapelle is an additional gem that is available for experimental artistic projects and installations. Burggasse 8, 9020 Klagenfurt am Wörthersee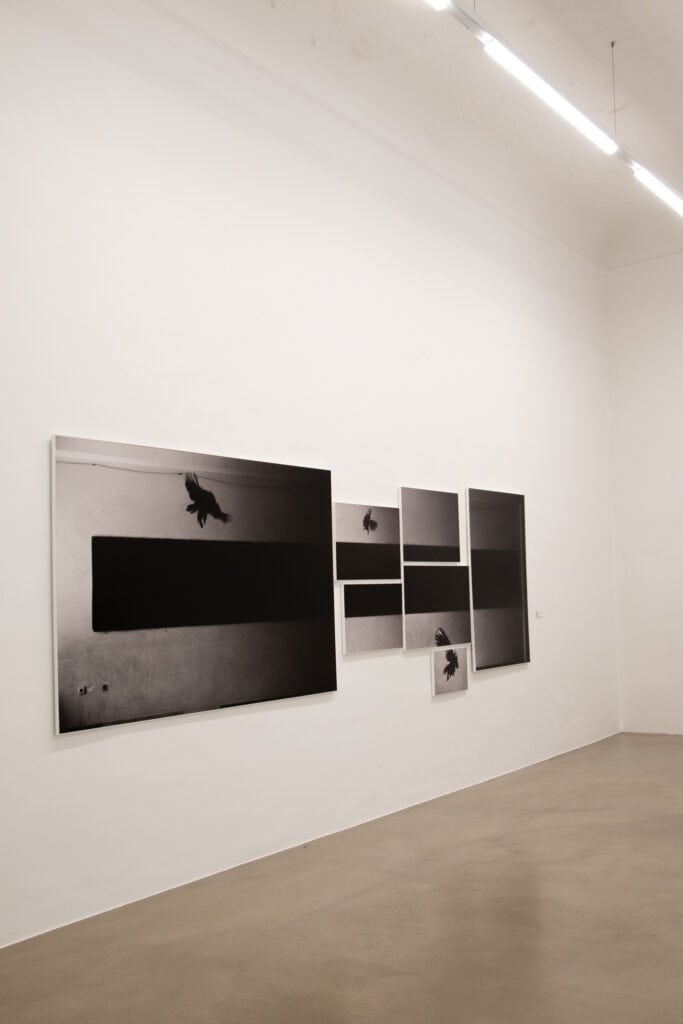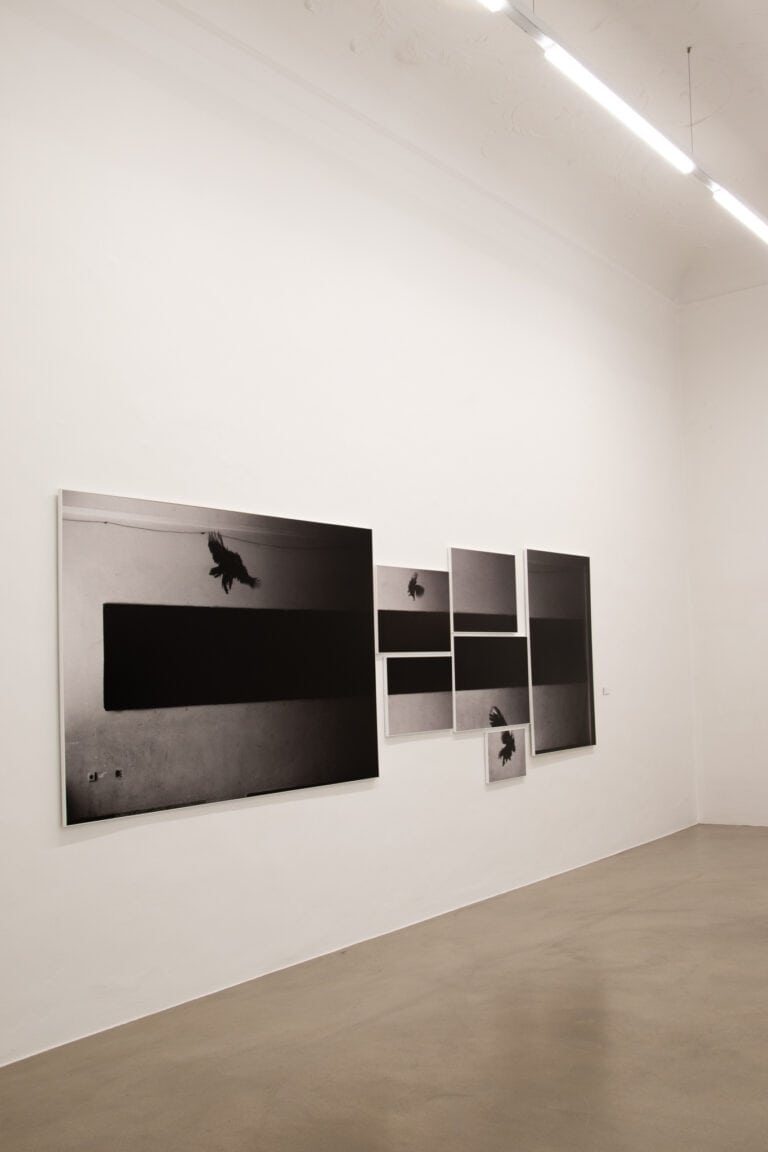 Stadtgalerie Klagenfurt
The Stadtgalerie Klagenfurt repeatedly brings exhibitions of internationally renowned artists into the heart of the city. Here you will come across art of all genres, whether it be painting, sculpture, photography or new media.
In an area of just under 1,000 square metres, the gallery holds exhibitions of works of classic international Modernism as well as by young artists mainly from the European area, and also themed exhibitions. Theatergasse 4, 9020 Klagenfurt am Wörthersee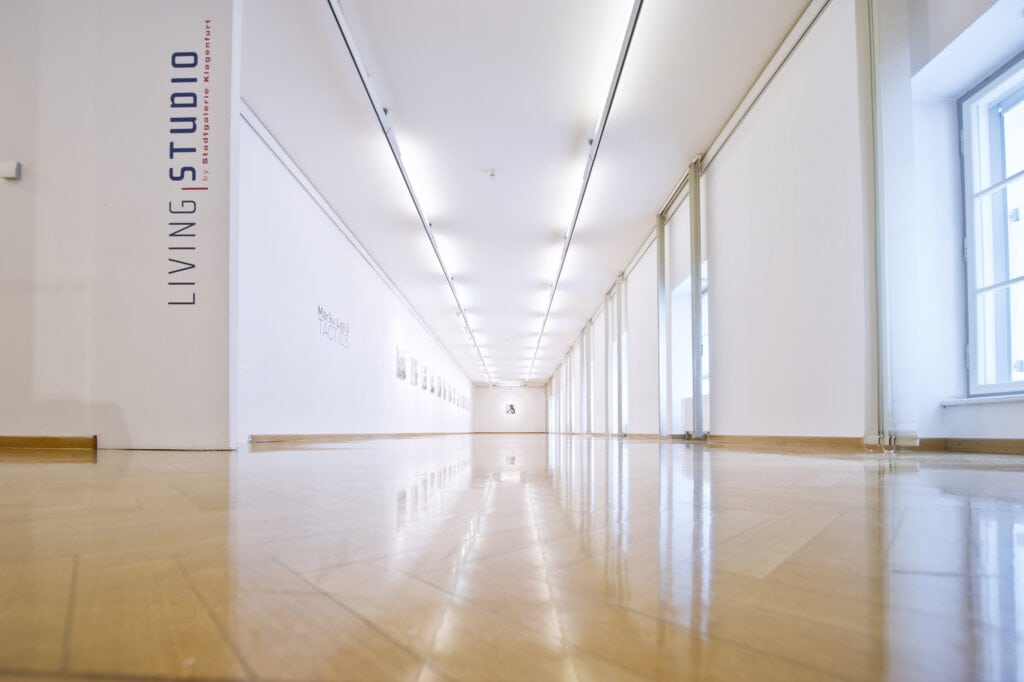 Coffee-house culture in Klagenfurt
Outside the rain is beating against the windowpanes, but inside there is music, a fine selection of magazines and a caffè latte in a tall glass. What a nice idea for a well spent rainy afternoon! In Klagenfurt there is a great choice of different cafés, with different features.
Cafè DomGassner
THE classic among Klagenfurt cafés, with a strong leaning towards authentic Austrian coffee-house culture and a slightly Italian touch, is the Cafè DomGassner. Its combination of Prosecco and sandwiches can only be found here. Seeing and being seen has always played a role at the "Gassner", as the locals call it. This is Klagenfurt's meeting place.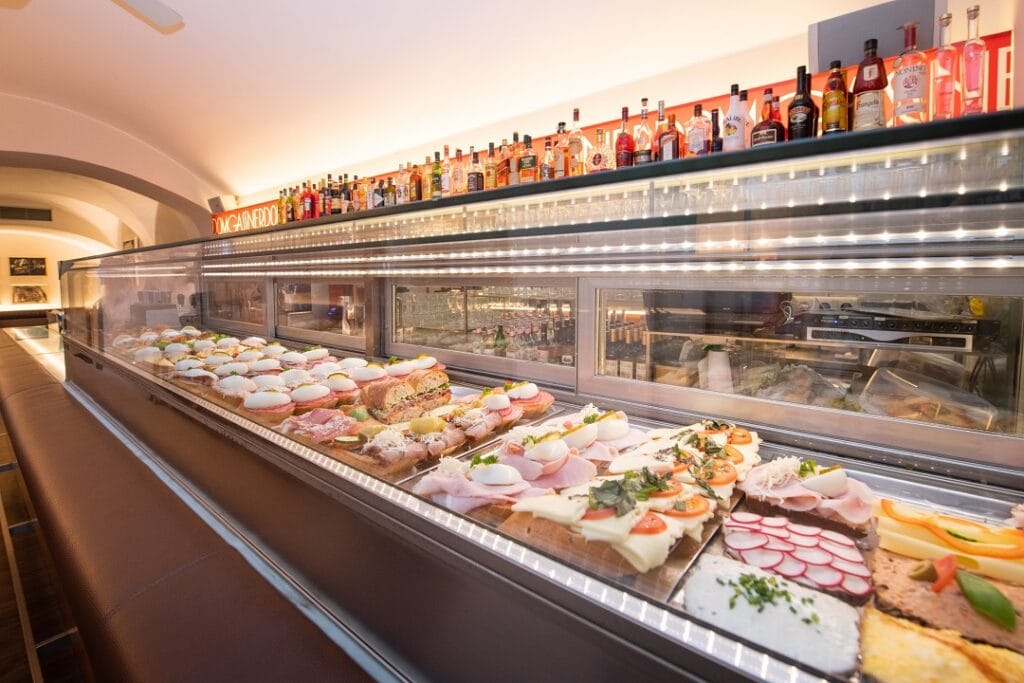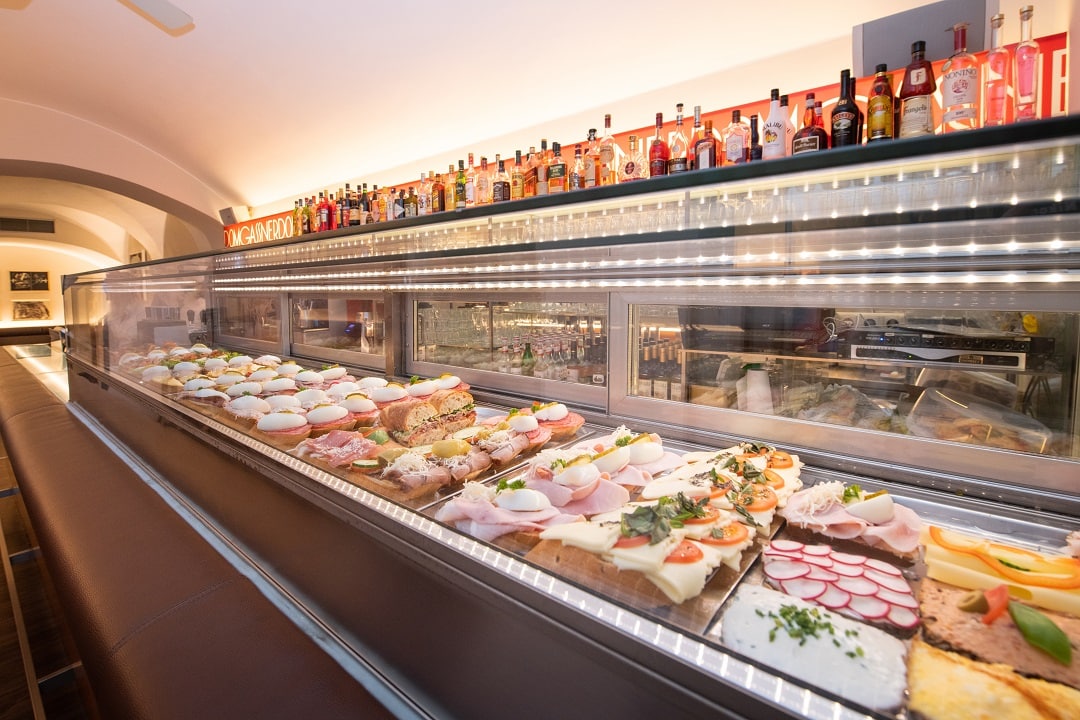 Café Ingeborg
The Café Ingeborg Bachmann offers tasteful 1970s chic – and excellent Hausbrandt coffee as well! Café owner Klaus Kirchner pays attention to style in every respect, so each of the little tables has a white tablecloth. The choice of magazines is genuinely hand-selected, and is attractive for intellectual minds. Sometimes Klaus also acts as DJ and plays some smooth sounds. Great selection of fine breakfast options. Radetzkystraße 3, 9020 Klagenfurt am Wörthersee
Cat'n'Coffee cat café
Cat lovers will feel at home in the cat café – a cosy coffee shop where ten velvet-pawed felines live with and alongside the guests. They serve an excellent caffè latte here, while the cosy seating and pleasant background music make the cat café's atmosphere especially relaxing – the ideal place for everyone wanting to immerse themselves in a good read. Paulitschgasse 9, 9020 Klagenfurt am Wörthersee
Phönix Book Café
We love the Phönix Book Café with its Harry Potter style. Once you've tried the hot chocolate with marshmallows you'll know why. Inside there are countless Harry Potter merchandising products, but also a harmonious Hogwarts ambience, with heavy wingback chairs, bookshelves and a legendary spiral wooden staircase to the 1st floor.
Theatercafé
This tip is a personal favourite place: the affectionately quirky atmosphere in the Theatercafé is legendary – a meeting place for actors, masters of the art of living, and lovers of classical background music. And Vroni is a true Klagenfurt legend with East Tyrolean roots! Theatergasse 9, 9020 Klagenfurt am Wörthersee
Day spa in the Lend Lagoon
The location of the Seepark Hotel on the romantic Lend Lagoon is unrivalled – it has something almost meditative about it when the rain clouds roll in from Lake Wörthersee like cotton wool.
The facilities in the hotel's day spa – which is also open for day guests – are tailor-made for a lavish day's wellness. You can enjoy a rainy day of pampering for €29; hourly and evening tariffs are also available. Time simply flies as you oscillate between the indoor pool, Finnish sauna, steam room and fog ice grotto. Please be sure to book in advance! www.seeparkhotel.at/day-spa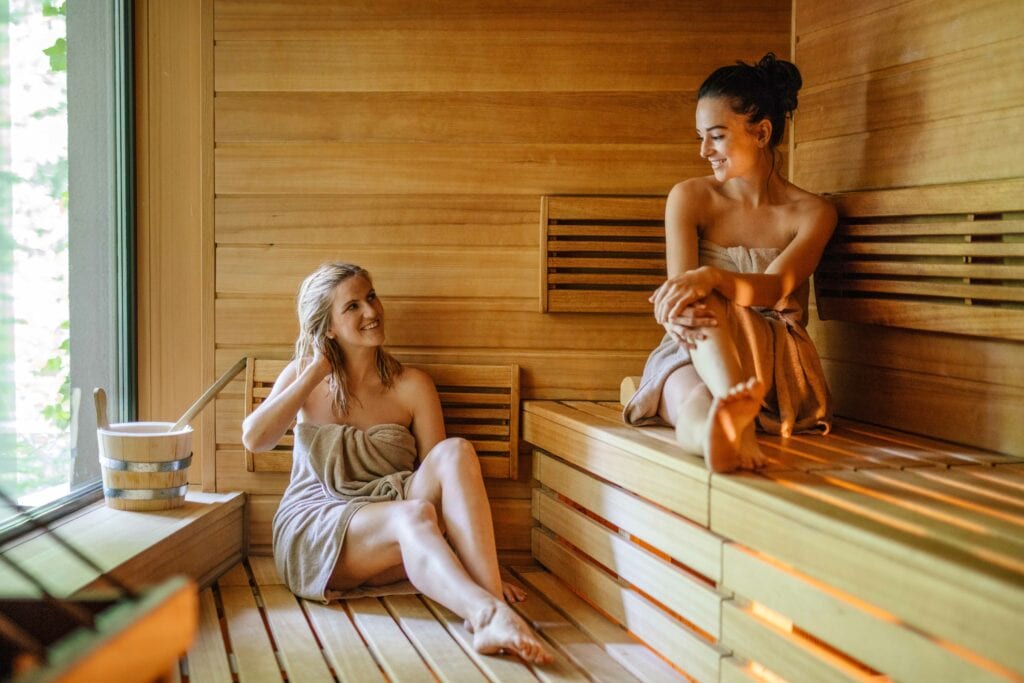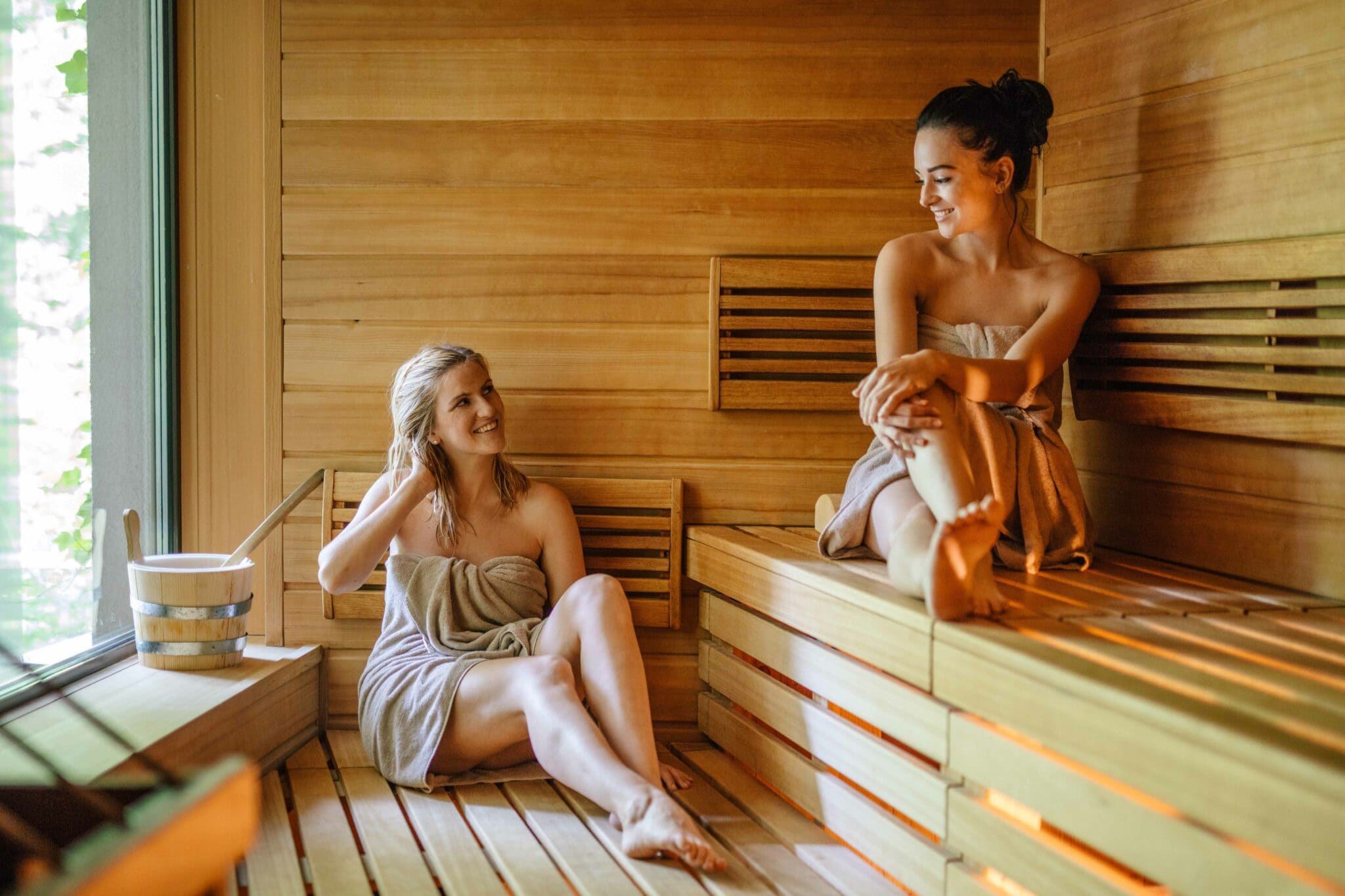 Perfect shopping weather!
The City Arkaden shopping centre might well have been made specially for dull days. In the heart of the city, with a large roof car park, this shopping mall with an area of 27,000 square metres and over 100 shops is the ideal rainy day option for everyone who loves to shop.
Here everything is under one roof: from fashion and shoes, technology and books, to jewellery, sports articles and household goods. As well as major chains, many regional retail businesses have also moved in. The mix of sectors is well interspersed with cafés, snack bars and restaurants.
The city centre with its shops and courtyards is also a good idea when the weather is bad, because the distances are short and the mix of sectors in the city centre is so varied that it leaves almost nothing to be desired.
Favourite spots for bookworms
When it's raining you need imagination too. And where better to fire this up than in a cosy bookshop, with its shelves piled high up to the ceiling?
Buchhandlung Heyn
The Buchhandlung Heyn is the favourite place of many local bookworms, not least because of its cosy atmosphere. It is an exemplary Klagenfurt business, which has guaranteed top quality and a high level of service for generations. Thanks to the attached publishing house, there are also many regional reading treats.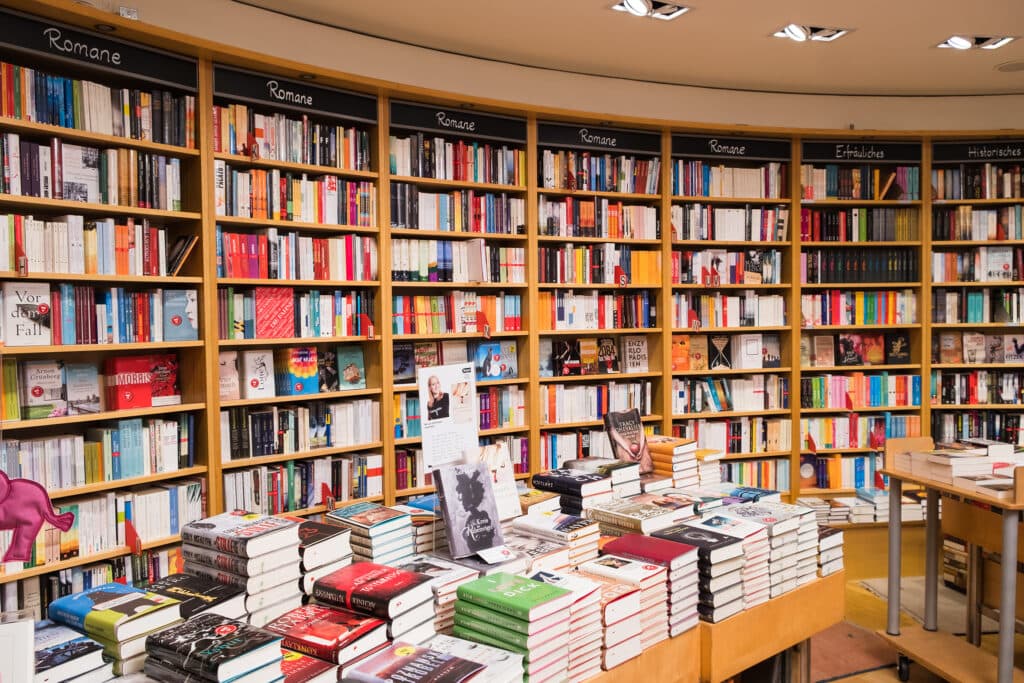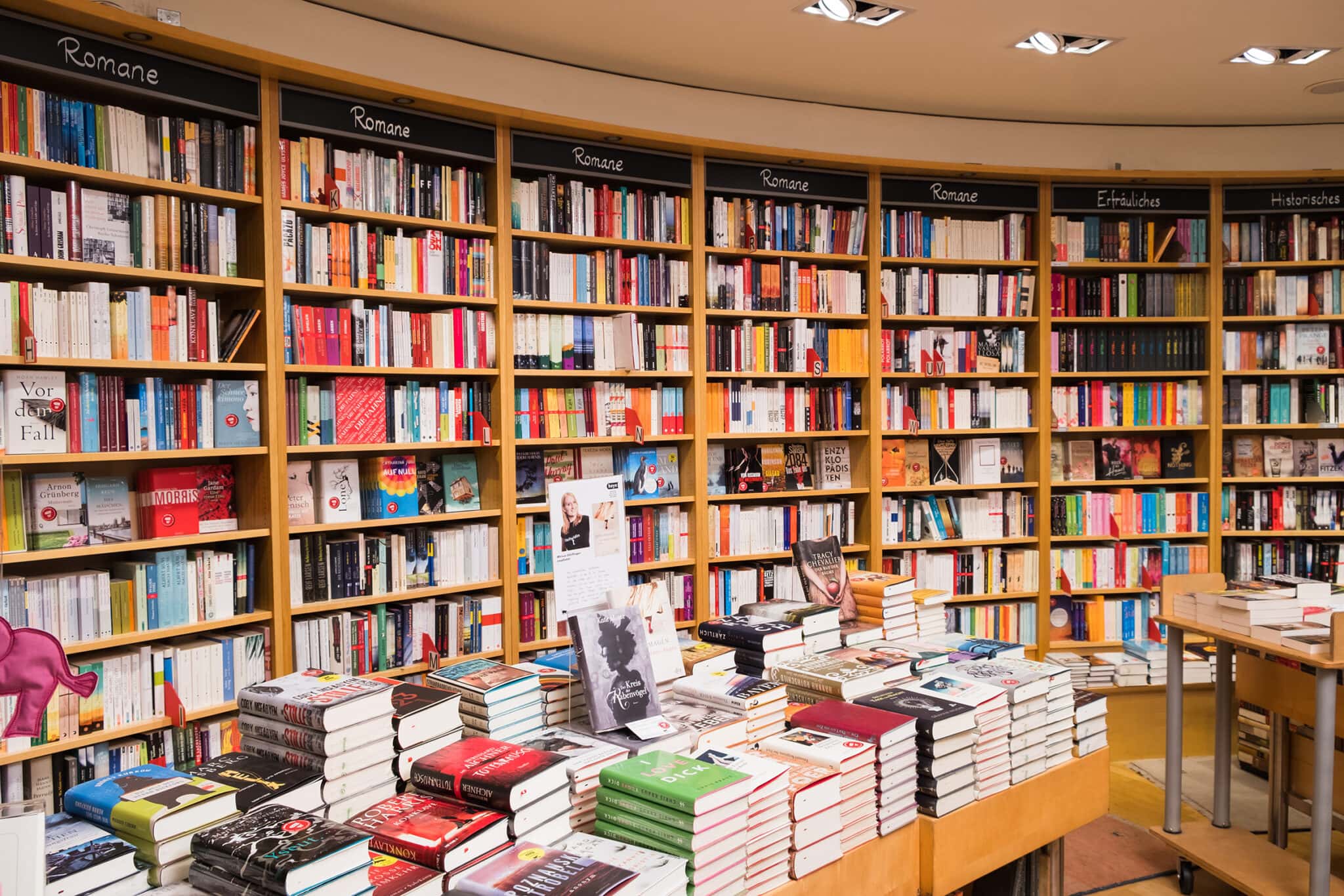 Kärntner Buchhandlung
The Kärntner Buchhandlung is also a great venue for bookworms: well-arranged with reliable expert advice. It also owns a specialist paper shop for confirmed stationery and decoration fanatics. Wiesbadener Str. 5, 9020 Klagenfurt am Wörthersee
Experts for antiquarian and bilingual books
Daniela Warmuth from the bookshop "Lendbuch" specialises in literary delights of an antiquarian nature. Her little bookshop just up from the Lendhafen harbour is the first port of call for avowed book connoisseurs in Klagenfurt.
The Buchhandlung Haček on Paulitschgasse is bilingual, just like Carinthia itself. As well as translations into Slovenian, there are also always German versions of Slovenian authors in stock. If you have children, you really ought to know the basement at Haček. This large selection of lovingly created children's books can be found nowhere else in Klagenfurt.
Climbing up the walls indoors
Rain doesn't mean that you should stop moving. So why not head off to Boulderama, one of the largest bouldering centres in Austria.
With over 1,000 square metres of climbing space and routes of a wide variety of levels of difficulty, everyone from raw beginners to professionals will find plenty of space to develop their bouldering skills.
The indoor climbing arena belonging to the Alpenverein, with its own climbing walls and an 8.40-metre-high free solo tower, came under the Boulderama umbrella in autumn 2020. So now this is just the right place for everyone wanting to climb higher.
Day tickets cost €13, and shoes can be hired on the spot. A small café in the foyer is an ideal spot to rest and recharge your batteries. Raiffeisenstraße 12, 9020 Klagenfurt am Wörthersee
Relax in the swimming baths
Rainy days are easy to cope with here. The Hallenbad Klagenfurt is the indoor hotspot for wellness and fitness lovers in the provincial capital.
A 25-metre sports pool for those with sporting ambitions, a warm adventure pool with a water channel, rocky grotto, waterfall shower and whirlpool for young water lovers. There is sure to be something to suit every taste here.
And if you want to relax after a few sporty swimming laps, you can buy a ticket for the in-house sauna or add in a massage session too. Whatever the weather is doing outside, at the end of the day you will be going home ultra-relaxed. Gasometergasse 1, 9020 Klagenfurt am Wörthersee
Unique museums for music and literature fans
Klagenfurt has a well-equipped museum infrastructure. We would like to recommend two very special buildings:
Eboardmuseum
Keyboard players go crazy for this museum. The Eboardmuseum, the first museum of its kind in the world, is in Klagenfurt. It currently has over 1,700 exhibits to be viewed, in an area of almost 2,000 square metres.
The focus is on electronic keyboard instruments such as synthesizers, ePianos, electromagnetic Hammonds and electronic organs. The instruments can also be tested and played in consultation with the head of the museum, Gert Prix. Florian-Gröger-Straße 20, 9020 Klagenfurt am Wörthersee
Musil museum
The literature city of Klagenfurt certainly needs a literature-related hotspot: the Robert Musil Literature Museum directly opposite the railway station. In the house where Robert Musil was born, three greats of the world of literature who once worked or lived in Klagenfurt are honoured with dedicated exhibitions: Ingeborg Bachmann, Robert Musil and Christine Lavant.
Changing exhibitions in the foyer and regular dates for readings by well-known authors or newcomers complete the offering. Bahnhofstraße 50, 9020 Klagenfurt am Wörthersee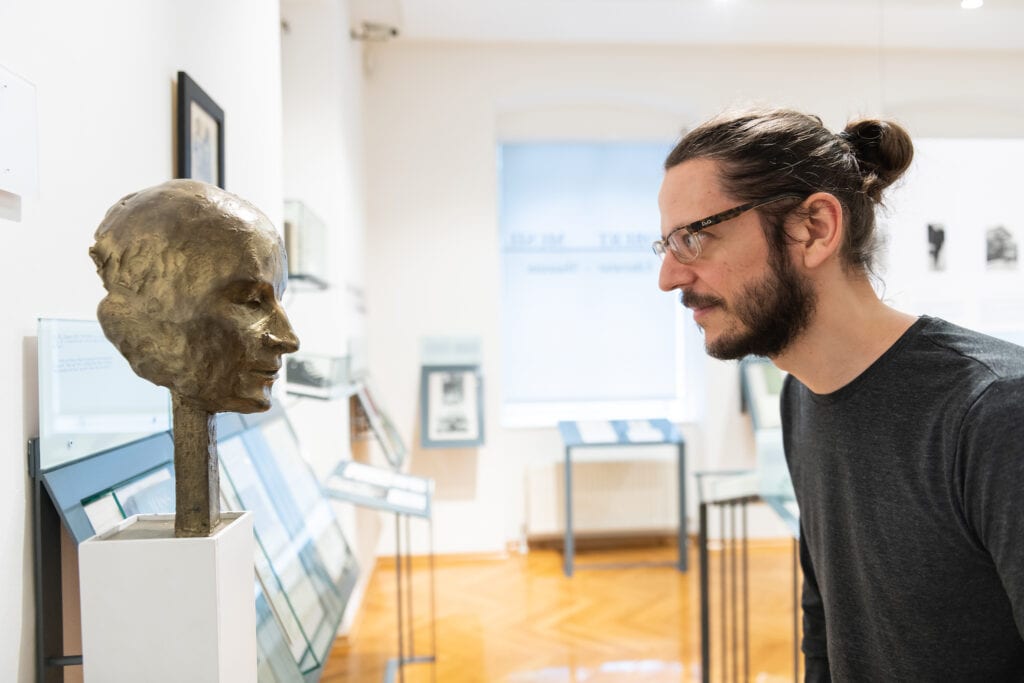 Cinema experiences in Klagenfurt
The city's largest cinema centre is CineCity with eight auditoriums. Current cinema film productions are shown here from the afternoon onwards, mainly Hollywood blockbusters.
CineCity
The city's largest cinema centre is CineCity with eight auditoriums. Current cinema film productions are shown here from the afternoon onwards, mainly Hollywood blockbusters.
Wulfenia Kino
As an alternative we recommend the Wulfenia Kino west of the city centre, with six small auditoriums and a good mix of the usual US productions and selected European and Austrian films. As a treat for connoisseurs, broadcasts from the Metropolitan Opera in New York are shown regularly, including live on special dates.
Volkskino
The Volkskino in the St. Ruprecht district of Klagenfurt has a small auditorium, but guarantees plenty of atmosphere. This is the venue for lovers of fine arthouse films and independent productions. Expert film selections, often also in the original version with subtitles.
Klagenfurt for wine connoisseurs
A good glass of wine goes well with cosy rainy days. Fortunately Klagenfurt has several places where you can not only buy fine wines, but are welcome to taste them beforehand too.
Weinhandlung Sussitz
It is not for nothing that the wine professionals at the Weinhandlung Sussitz emphasize: "We live for wine!" The advice here is one hundred percent reliable and individual. The selection ranges from regional to international wines.
Yomi's wines and spirits
Another address not to be missed is Yomi's on Karfreitstraße. This wine and spirits shop is a well-guarded secret for gourmets, because of its high-quality and equally varied selection of relevant drinks, with top advice included. Regular tastings of rum, whisky or gin and tonic take place for up to 20 people. Simply ask what is currently scheduled!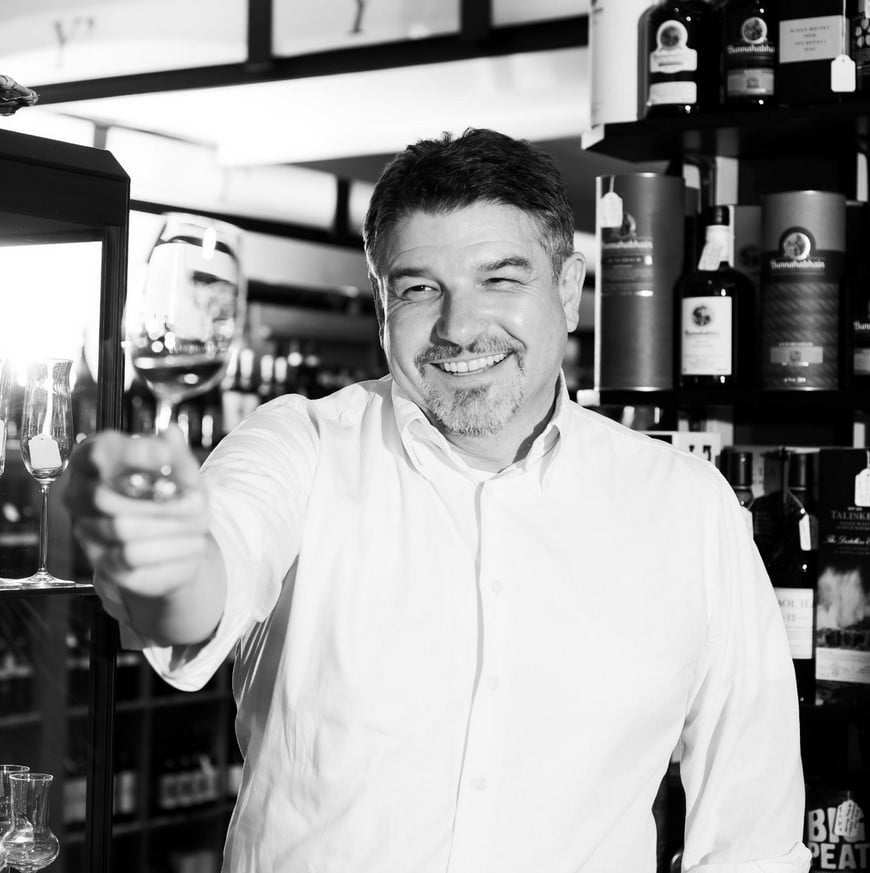 Small but excellent gourmet bistros
In Klagenfurt city centre there are also quite a number of small but excellent gourmet bistros that we warmly recommend to wine lovers. For example, "Der Franzos" on Pernhartgasse, where you can settle back for a while with a well-tended glass of wine accompanied by French cheese.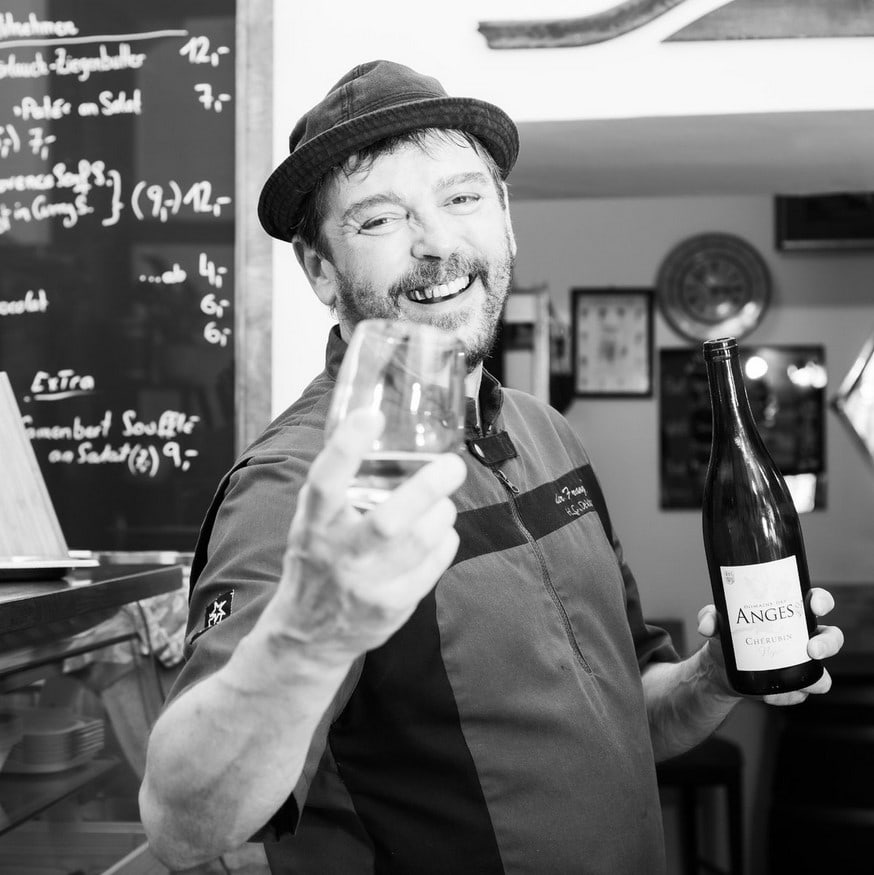 Or the GenussKanzlei on Priesterhausgasse, where connoisseurs, gourmets and food lovers are regularly invited to tastings – with new, rare or classic wines that can be tasted and enjoyed in a sociable group.
Rain: a chance to see even more of Klagenfurt
The city's beautiful scenic location between the high peaks of the Karawanken, gentle hills and the turquoise Wörthersee might blind you somewhat to the "intrinsic values" of the provincial capital.
Klagenfurt has a variety of cultural options, and is a city full of cosy havens and long-established businesses which are probably even better for exploring when the weather is bad.
Plus when it is raining, there are still plenty of sporting activities that are possible under cover – so there is no reason to be stuck indoors. Rain is an opportunity to discover a very special side to Klagenfurt.