Hardly anyone knows Klagenfurt am Wörthersee as well as the certified tourist guides. So anyone who thinks they already know all there is to know about the city should venture on one or other of the tours on offer. They are worth it! And the tourist guides offer much more than just a simple city tour. They are storytellers, insiders, architecture experts, art historians, gourmets – real jacks of all trades.
Every Friday and Saturday you can discover the most beautiful emblems and places in the city with one of our guides. The tour leads past the most striking places and most important sights of Klagenfurt's old town. The discovery tour starts on Dr.-Arthur-Lemisch-Platz at 10am. You should plan about an hour and half for the tour.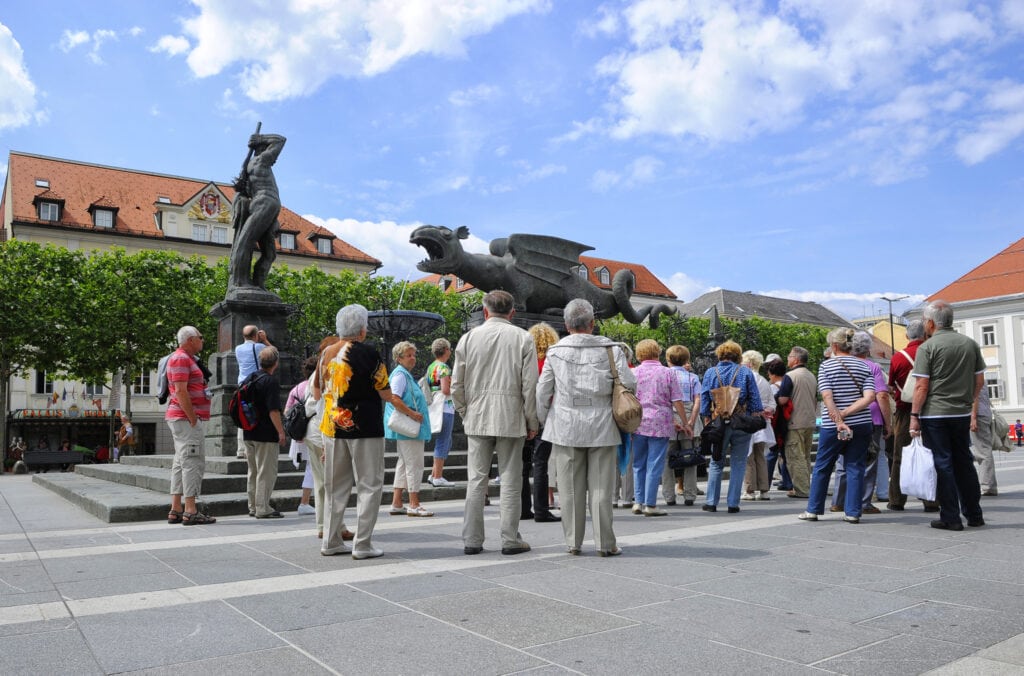 Starting from the history of Klagenfurt, and going on to the most unusual buildings and sights in the city – there is something for everyone here. You will also come across one or two legends here and there. The story of the tower warder who supposedly awakened the dead in the cemetery in St. Ruprecht with his call is just one of them.
Times: every Friday and Saturday at 10am, Wednesday at 10am (July and August)
Meet at: Dr.-Arthur-Lemisch-Platz (Spanheim Fountain)
Duration: around 90 minutes
Price: free of charge with the Wörthersee Plus Card, € 6,- for adults (children up to 12 go free)
Please book in advance for large groups and special dates/times!
Contact:
Tourismus Region Klagenfurt am Wörthersee
Neuer Platz 5, 9020 Klagenfurt am Wörthersee
+43-463-287-463
info@visitklagenfurt.at