Who does not love a good glass of wine with the ones they love, at the one moment in the day when peace and enjoyment are all that matter? But where does the fine Carinthian wine come from? And what route did it take from the grape to the bottle?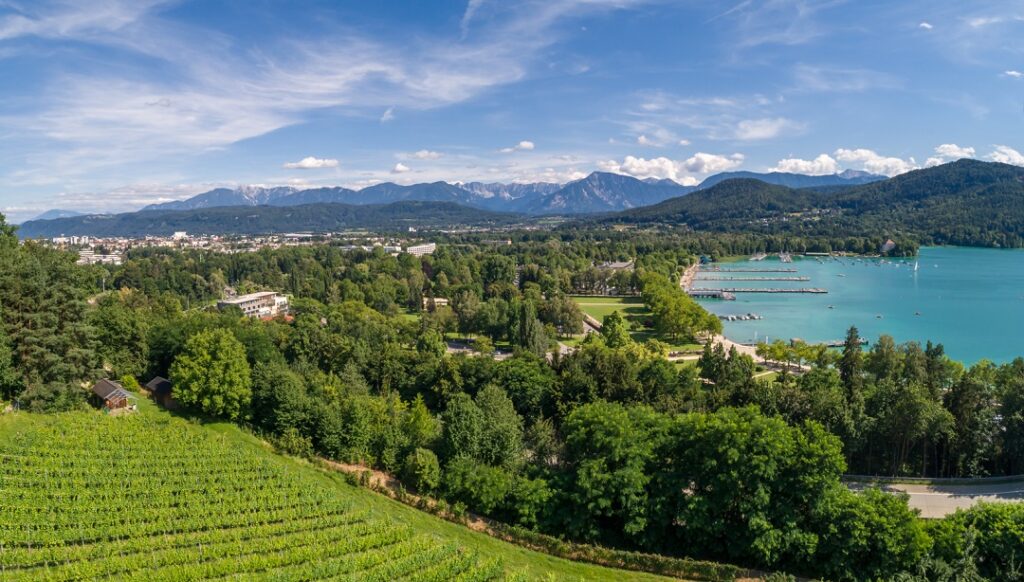 The city's winemakers on the Seewiese
Interested epicures in Klagenfurt can discover right up close how the wine gets to the restaurants, living rooms and terraces of our region. The STADTWINZER winemakers' cooperative offers guided tours through the "Ried-Seewiese" vineyard with a view of Lake Wörthersee.
The vineyard on the Seewiese in Klagenfurt has been there for a long time: more than 40 years, in fact. In an area of more than half a hectare, the city's winemakers have planted grapes of the varieties Sauvignon Blanc, Pinot Blanc, Chardonnay and Riesling as the white wines, and for red wines Zweigelt, St. Laurent, Blauburger and Merlot.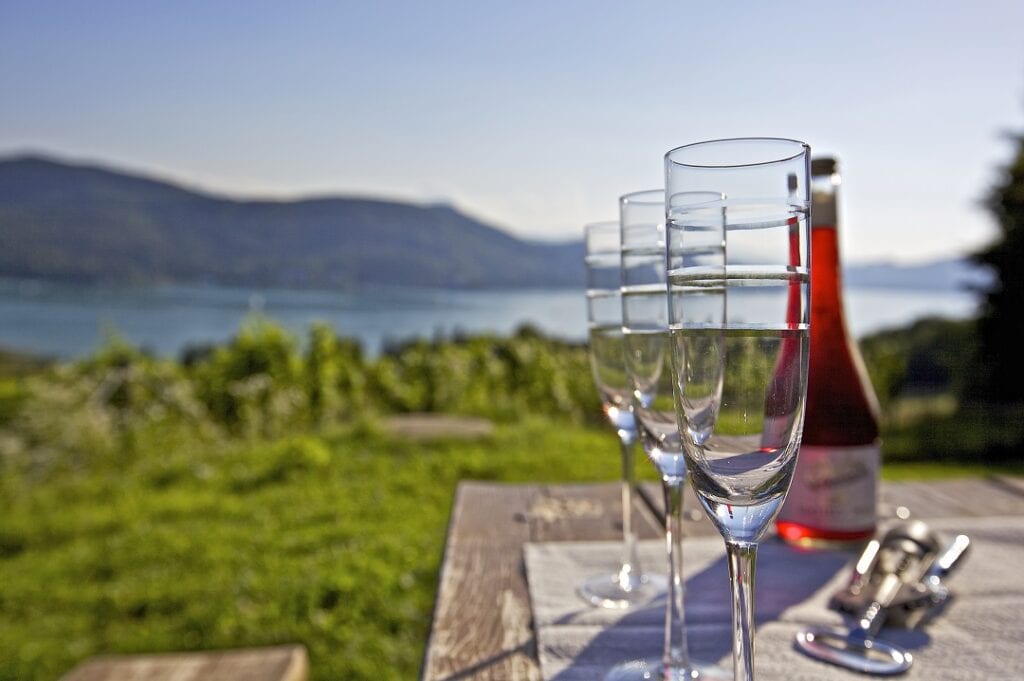 State-certified quality wines have been produced here every year since 2005, and the harvest is something to be proud of. So don't hold back – amble through the vines and become a wine whisperer! The winemakers offer guided tours of the vineyard by appointment, followed by a tasting of the wines.
The vineyard lies on the circular hiking trail around Lake Wörthersee, and can be reached on foot in around ten minutes from the Plattenwirt hotel in the Europapark.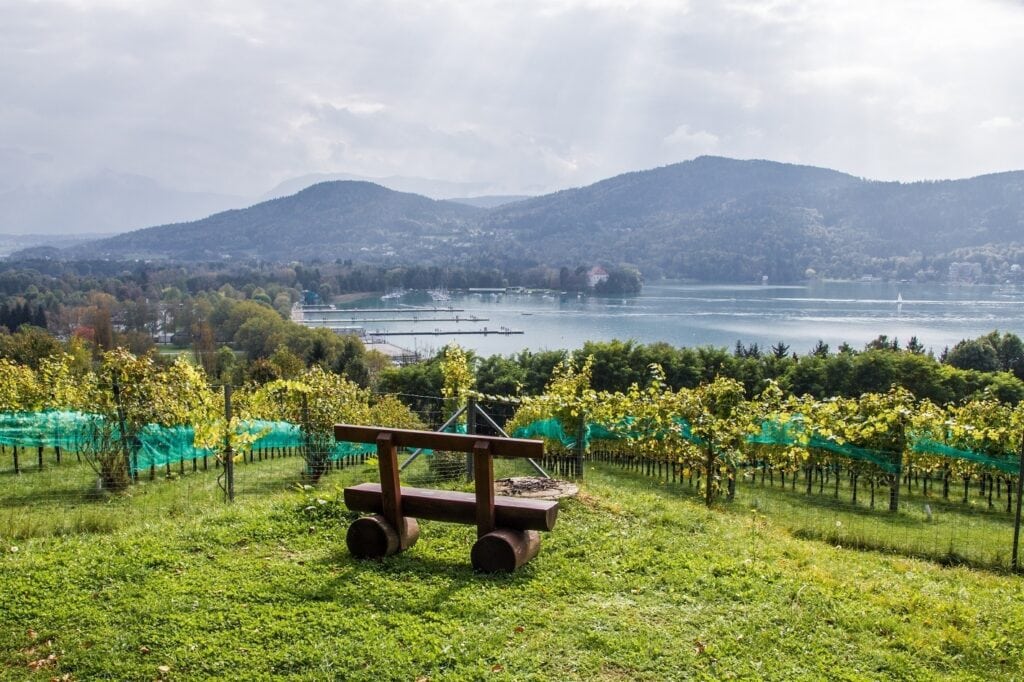 Karnburg Vineyard
The native Texan Sem Kegley and Georg Lexer run the Karnburg Vineyard in Stegendorf near Karnburg. Here they grow Chardonnay, Pinot Grigio, Sauvignon Blanc, Zweigelt and Pinot Noir in a vineyard of around 6.5 hectares.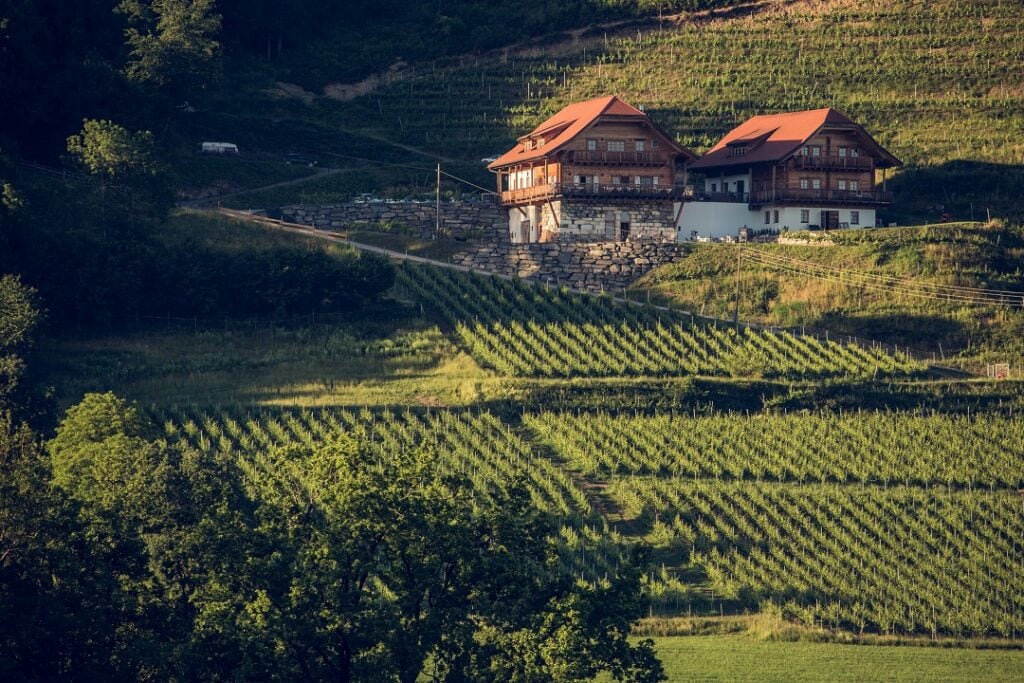 The grapes are grown here starting from the slight slope and extending to the vines grown on terraces on the southern slope of the Ulrichsberg. Guests can look forward to a spectacular view over the Klagenfurt Basin to the Karawanken. Unforgettably delicious!