The beauty of Lake Wörthersee is striking, whether on radiant summer days or deep in snow. The places around the lake offer long-distance views for anyone with a faraway look in their eyes. But how about a change of perspective?
Take to the lake
In the enchanting east bay of Lake Wörthersee is the boatyard of the company Wörthersee Schifffahrt, from where you can take to the lake. Whether it is on the nostalgic "Thalia", one of the oldest boats on Lake Wörthersee, or the innovative solar electric boat "Maria Wörth": let your gaze wander from the water to the land, and discover the lake by boat.
A trip like this not only creates a special atmosphere, but is also a rather different way of reaching popular attractions such as the Pyramidenkogel or Velden – after all, anyone can do it by car!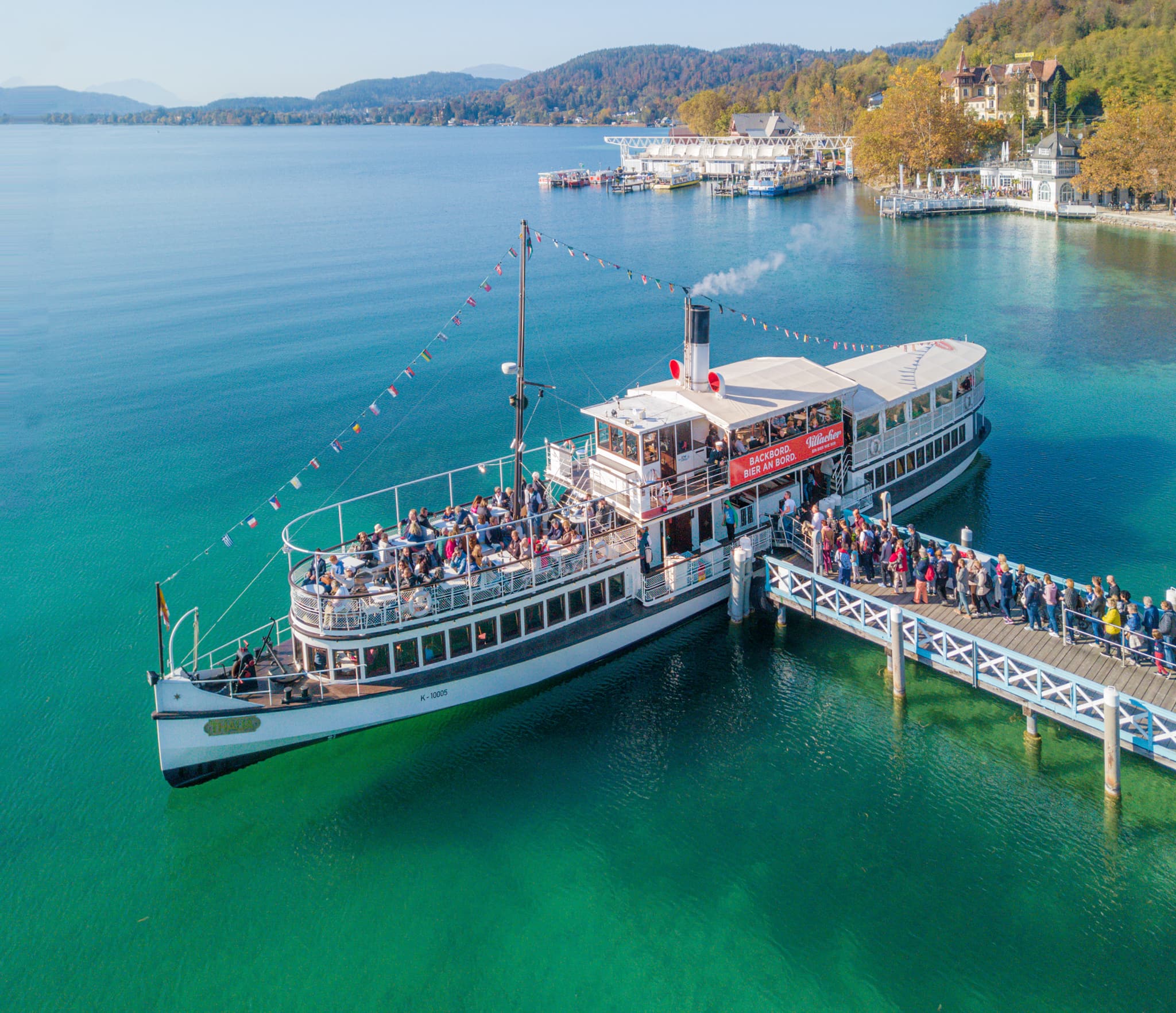 Breakfast on board
The trip is exceptional for everyone looking for a great experience first thing in the morning, because if you take to the lake under the morning sun, you can spoil yourself with a lavish captain's breakfast.
And one thing is sure: it's a great way to start your day – at a generously covered table in the middle of Lake Wörthersee. If you are not so hungry first thing but still want to enjoy some nice moments, you will be welcomed on board just as heartily by the boat crew. Then the light sailor's breakfast will be served – or even just a cup of coffee with that special Wörthersee charm. Whichever way you choose: you have to book the experience by 4pm the previous day.
Hot tip: it also makes a wonderful gift!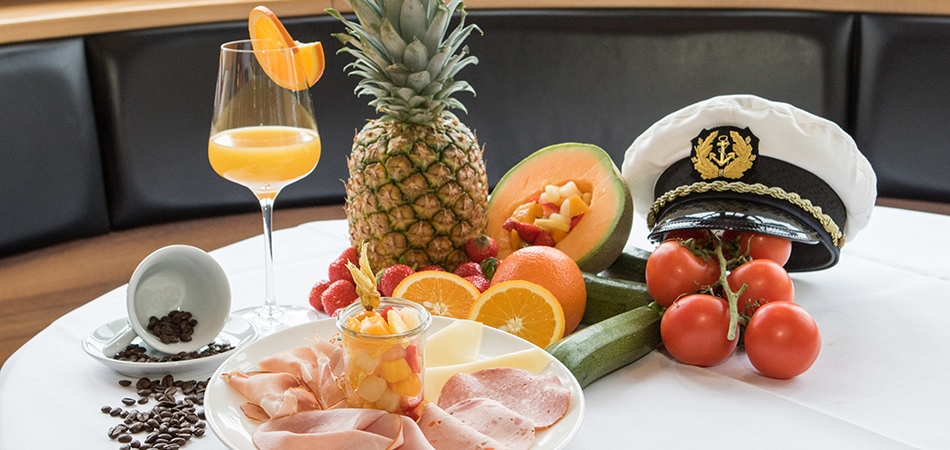 Want to take a virtual tour?
Come on board!
Contact: WSG Wörthersee Schifffahrt GmbH Friedelstrand 3 9020 Klagenfurt am Wörthersee +43-463-21155 office@wsg.co.at www.woertherseeschifffahrt.at