At the foot of the Kreuzbergl, under the gaze of treasured villas and with the buzz of Klagenfurt city centre close enough to touch, you come across a world of its own: the Botanical Garden in Klagenfurt. This attraction is open all year round and shows the fascinating plant world of Carinthia, complemented with specialities from all over the world. It is a remarkable place – not only for plant lovers, but for everyone in search of peace and quiet.
A place to take a break
Visitors to the garden are immersed in the exceptional atmosphere the moment they enter the city oasis. It is easy to relax here, with the beautifully laid out paths, small bridges and shady seating areas. And where there are bridges, the water can't be far away either; they lead across streams and ponds – and offer a wonderful view of the striking rocky backdrop, including the water landscape and the manmade waterfall. So if you have some time, you should simply pause for a moment to take it all in, feel, breathe and recharge your batteries.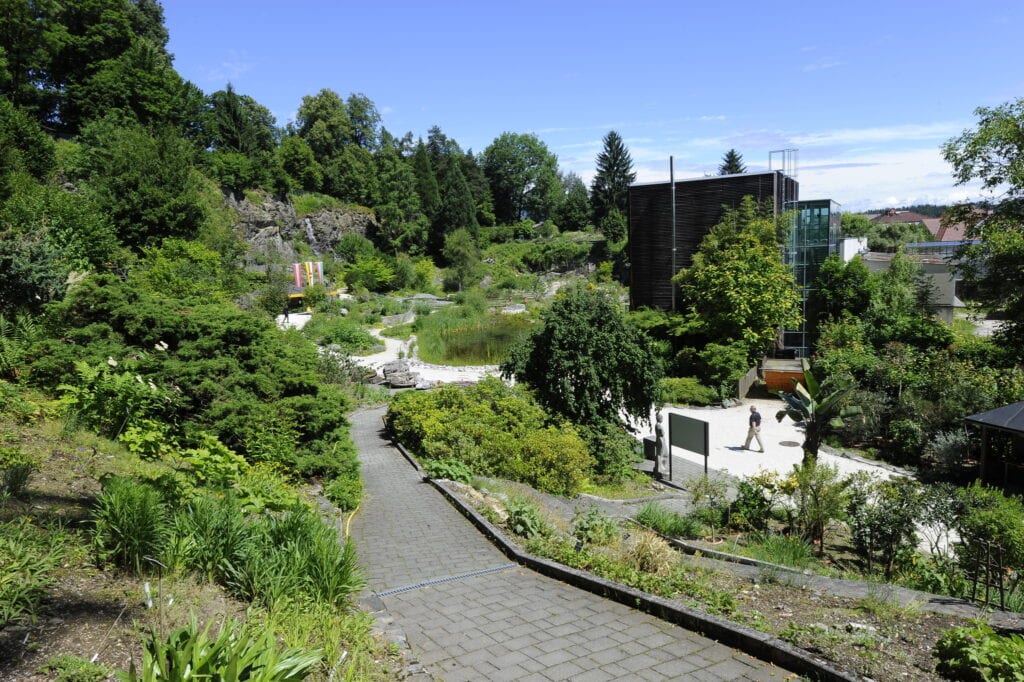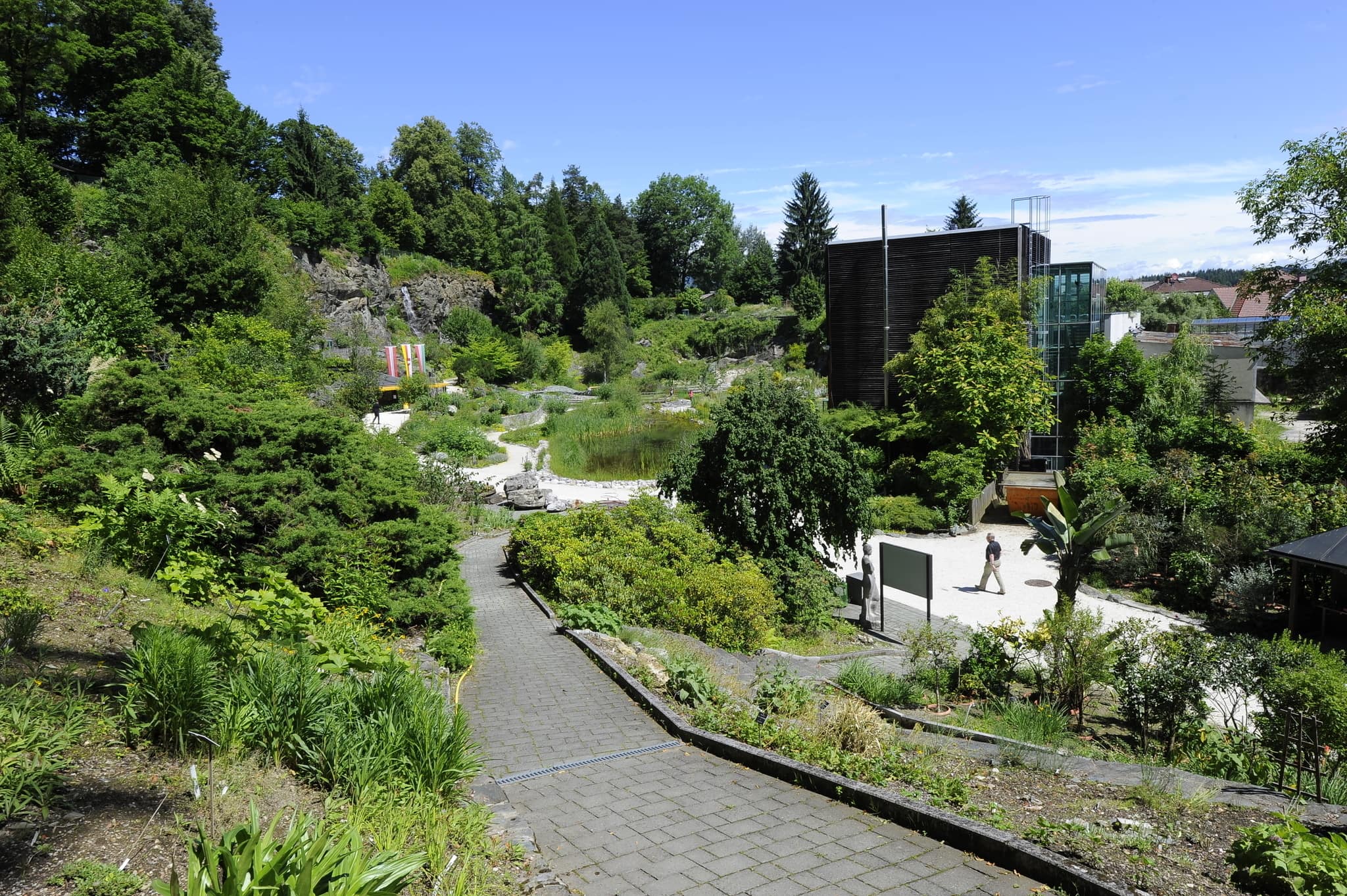 Research and education
The Botanical Garden not only offers enjoyment of all these beauties of nature, but also provides for knowledge transfer on a large scale for everyone wishing to find our interesting facts about the world of plants. This starts with the countless information labels alongside the various plants – some of them, by the way, also written in Braille – and ends with the Wednesday presentations which take place twice a month at 5pm, whatever the weather.
The focus is on research, education, advice and above all on conserving rare or threatened species in the plant world. In addition, an "Index Seminum" is published once a year for the international exchange of young plants and seeds.