When all the flowerbeds and parks are in bloom, and the restaurateurs open up their outdoor sitting areas again? Wrapped up in cosy furs, you can enjoy a latte macchiato in the open air on the Neuer Platz even in March.
The Wörthersee ferries weigh anchor again as early as Easter. On a trip across Lake Wörthersee when there is still snow on the summits of the surrounding mountains, guests can experience winter and summer at the same time. On your way back to the city you can stop off for a walk through the Europapark or visit "Minimundus – the miniature world on Lake Wörthersee", where miniature models of the world's most famous buildings are on display.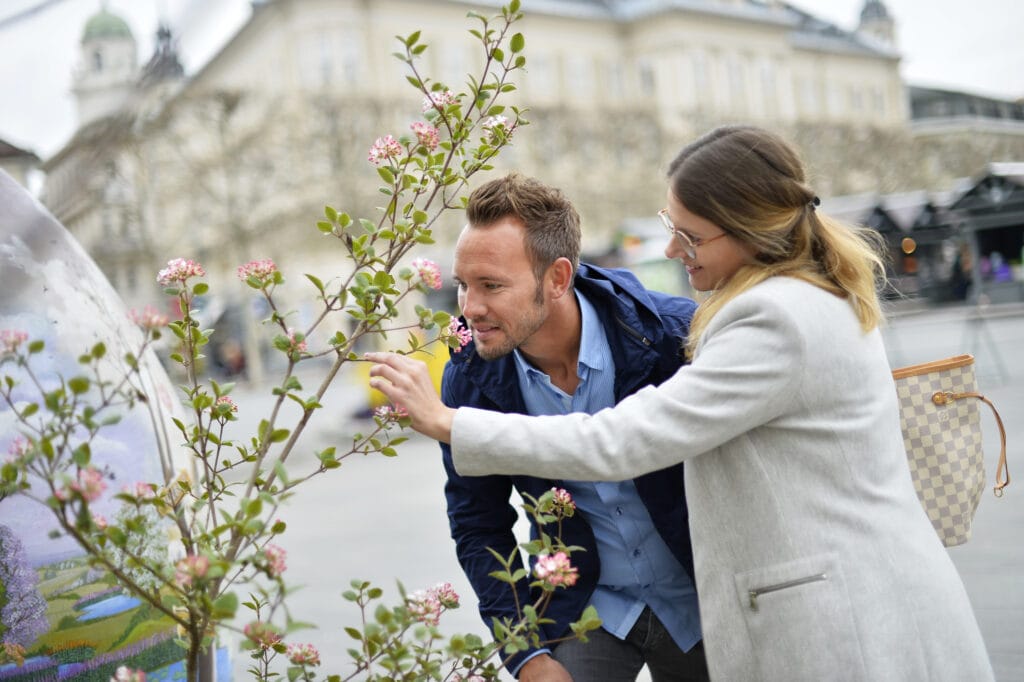 Visitors can discover the Renaissance city of Klagenfurt either on their own initiative or on one of the many guided tours. Depending on your interests, you can choose a tour focussing on historical events or architectural achievements. You can also start from Klagenfurt am Wörthersee to discover the most attractive sights in Carinthia by bus or by bike, with expert guidance. When it comes to shopping expeditions, it is all down to personal taste. The city centre with its inviting fashion boutiques offers just the right options for every taste and age group. The shopping centres City Arkaden and Südpark offer both international fashion chains and many excellent small shops.
Around Easter, an Easter market is held on the Neuer Platz, filled with arts and crafts, toys, a wide variety of Easter decorations and delicious food and drink. If you are still in the city at Easter, the large Easter bonfire that is lit on the Schleppe Alm on Holy Saturday is not to be missed.
This is also the ideal time to explore the city's wide-ranging cultural options. Artists who are already famous and their younger up-and-coming colleagues are exhibited in the Stadtgalerie or the Museum of Modern Art. The Robert Musil Literature Museum is a memorial to the great author and son of the city, and the Stadttheater Klagenfurt with its wide-ranging programme is worth visiting time and again.