What are just some of the things you can do at Lake Wörthersee? Enjoy the peace and recharge your batteries, but also have all sorts of fun, meet people and raise your glass to them. The turquoise wonder between the Karawanken and the Koralm achieves the balancing act between nature and experience like almost no other lake in the Alps.
In line with the slogan "you can do everything, but you don't have to do anything". People from all directions who are familiar with Carinthia know what they love about the lake – it is what unites them: they all love its zest for life.
Motorway, main road or maybe you'd prefer your bike? Northern or southern shore? There are so many options at Lake Wörthersee for people who are always on the go!
Sometimes you need to get there fast, and if you take the A2, the Wörthersee Südautobahn motorway, you will still be rewarded with a wonderful view of the 16.5-kilometre-long lake. Carinthians love this moment of pride for their homeland. Or if you are going to Velden, you can decide whether to take the northern shore and make a shopping stop along the way in Pörtschach, or the southern shore with its shady bends and enticing detours into one or other of the restaurants.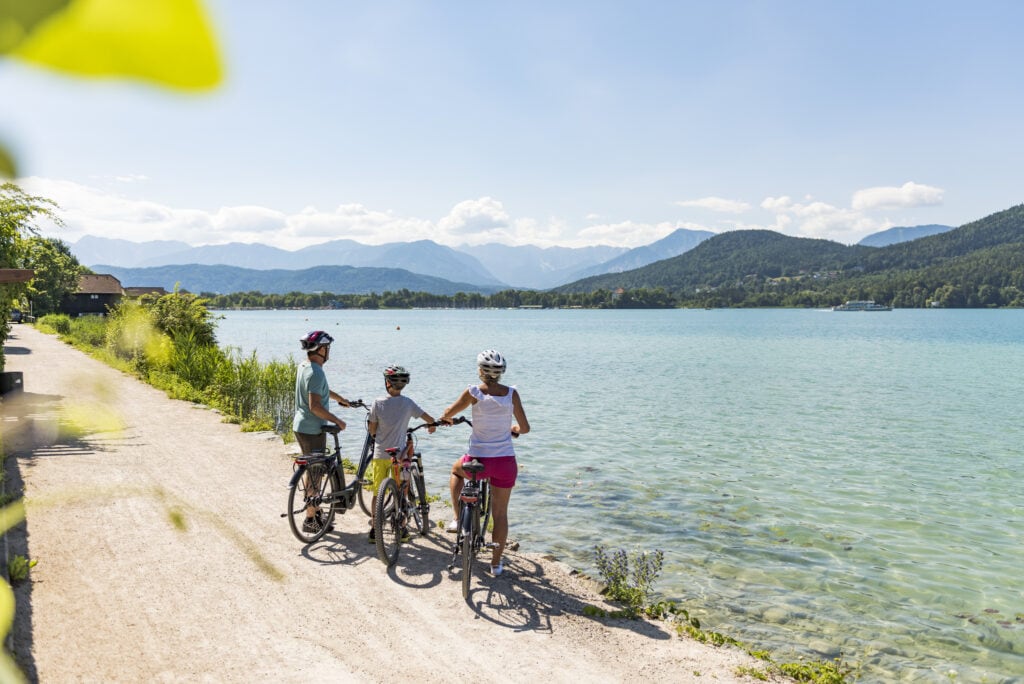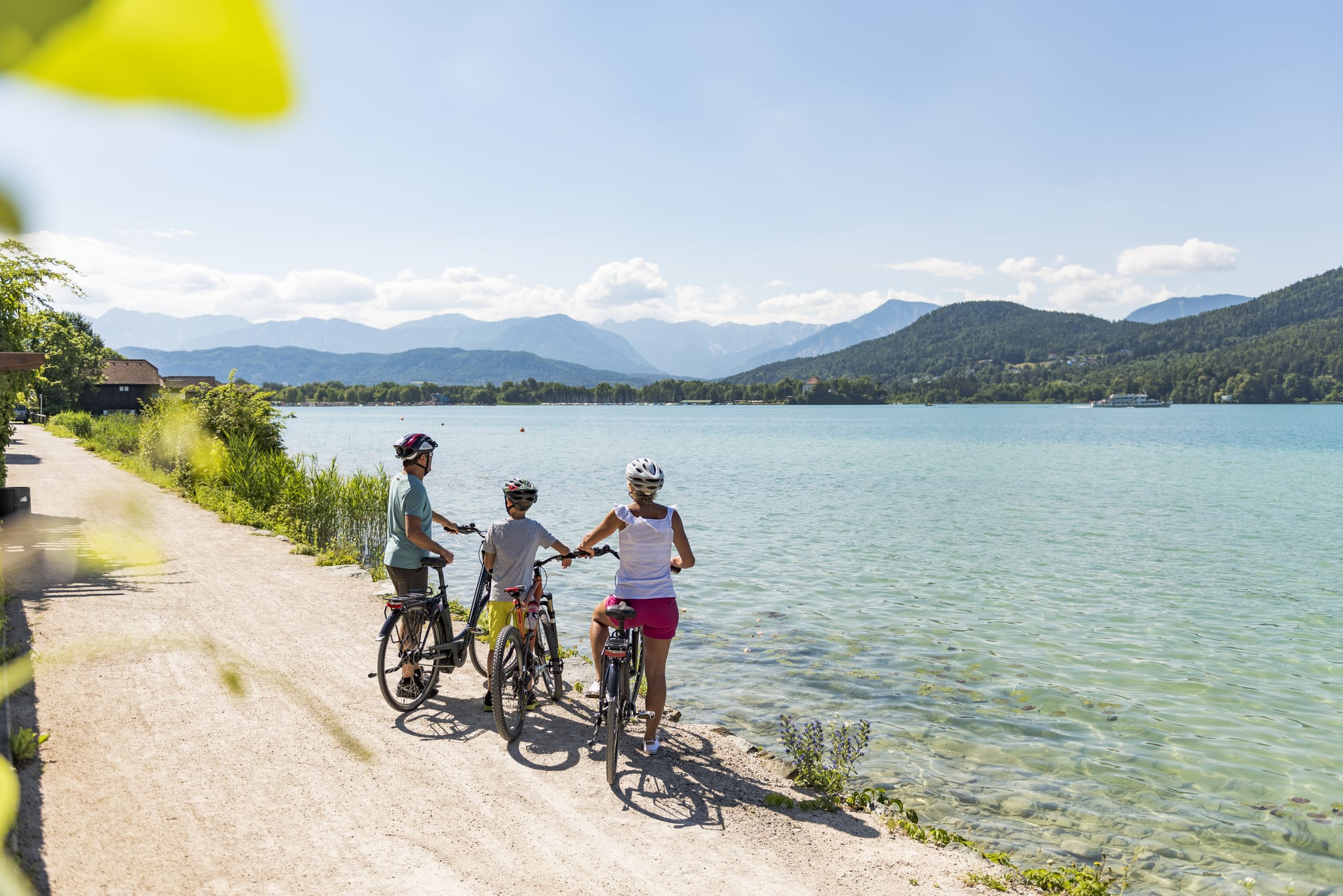 Experience unforgettable adventures
When you go hiking in the Lake Wörthersee region, you have gentle hills at your feet. Here you can still your longing for exercise, yet always have a lake in sight: Lake Wörthersee.
Drawing strength from seeing the lake again, and arriving in the here and now – this is what holidays are all about. Agile visitors want to have a whole load of action and scale the next mountain; or you can leave the stress of everyday life behind by going mountain biking in the immediate surroundings. The landscape here is so contrasting within just 30 kilometres, and the interplay of the sports facilities is so exciting.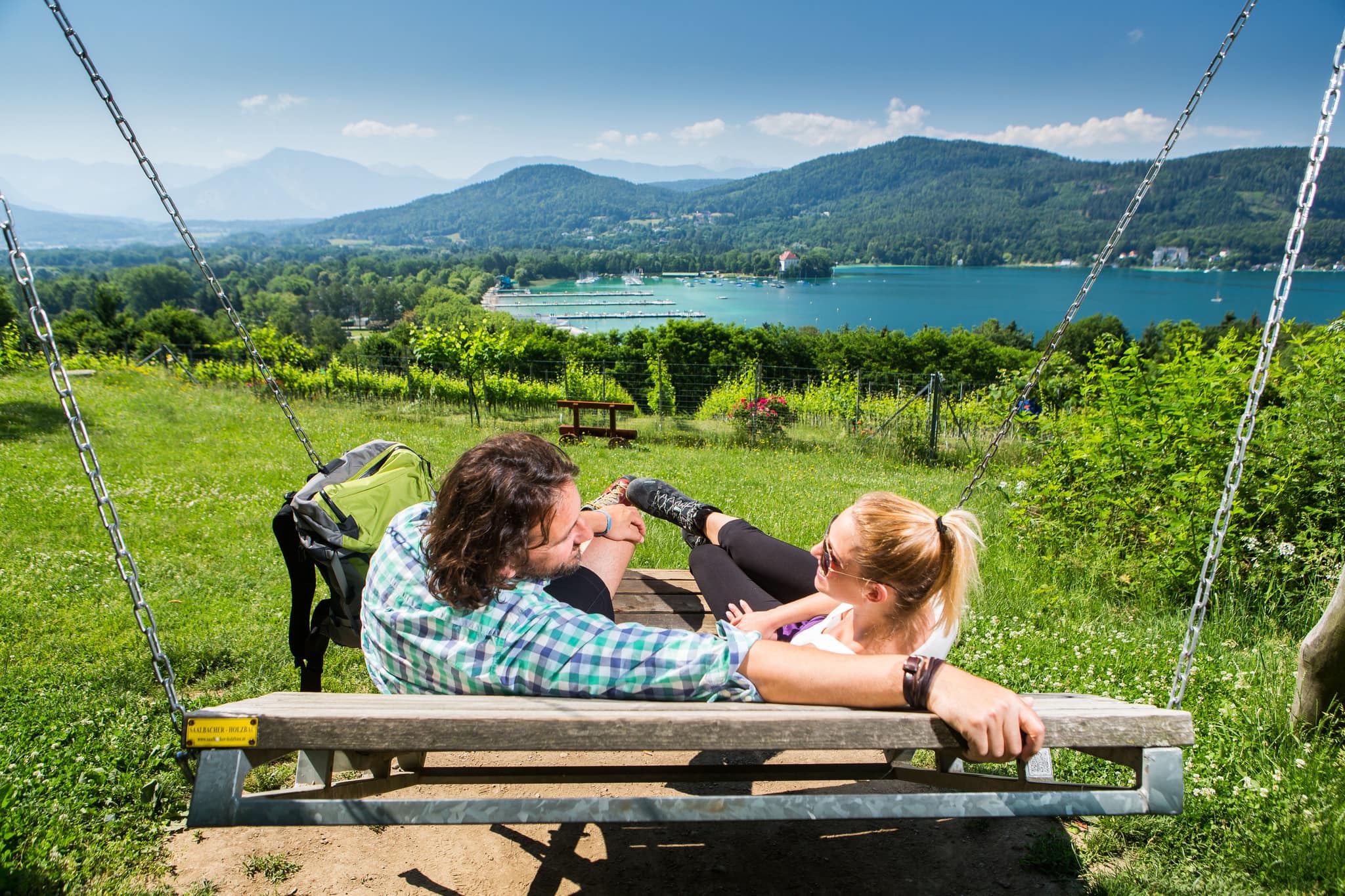 For epicures
Anyone who celebrates their own lifestyle will love Lake Wörthersee. In the shade of a tree on the lake shore, or in a pedalo surrounded by gentle splashing, you can leaf through your new favourite book and give full rein to your imagination. A pleasant breeze wafts through your hair, showing you just how gentle the lake can be.
And in the evening, after spending half the day unwinding, you can head for the trendiest bars. Lake Wörthersee is buzzing! From the east bay you can head out by motorboat for the nightlife, with hip cocktails and plenty of rhythm.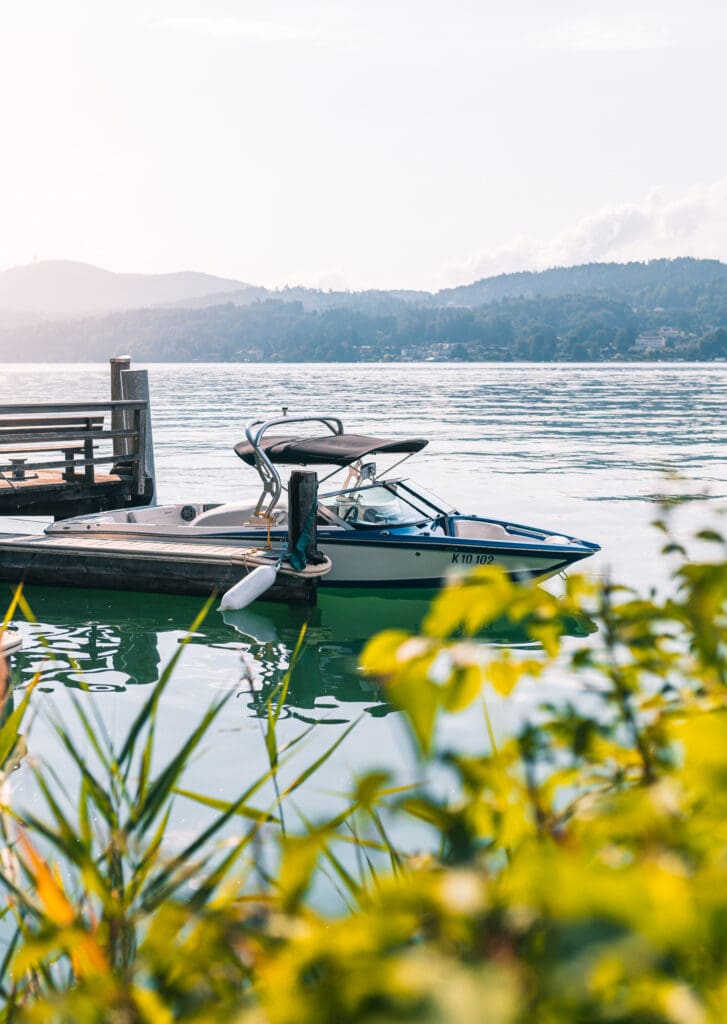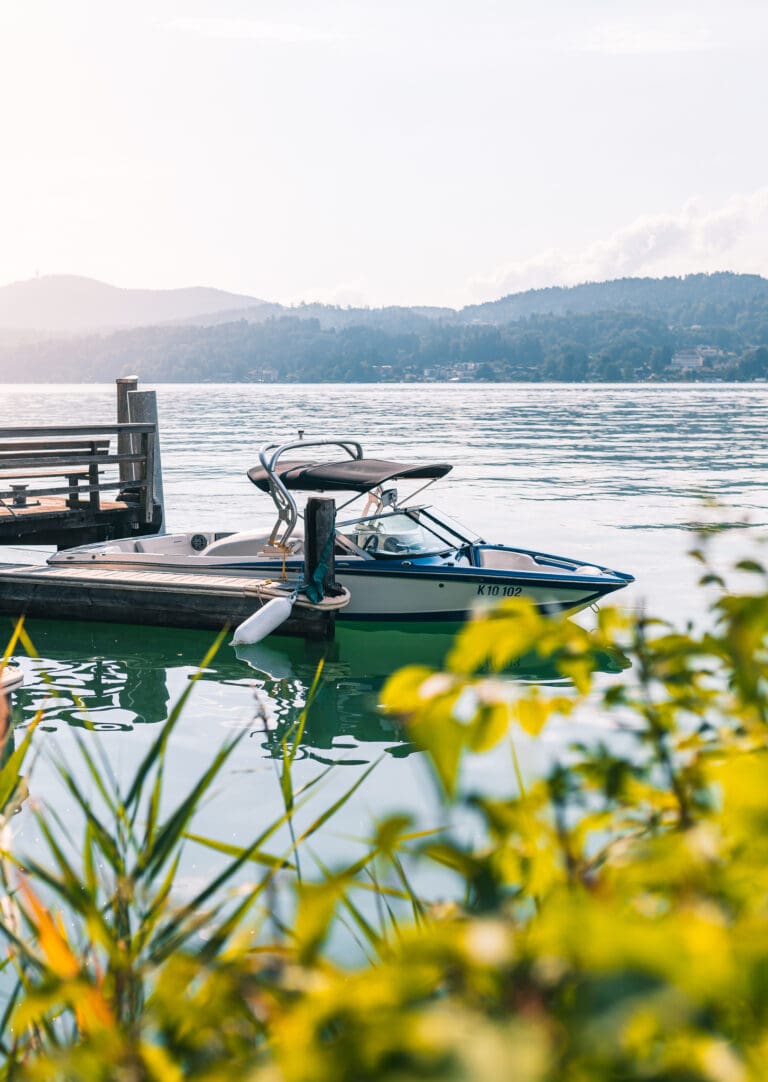 Every type of beach
A beach with a water slide and toddlers' area for families, or a secluded shady spot for those seeking peace and quiet. Only the quacking of the ducks might surprise you wherever you are. Strandbad Klagenfurt is for everyone who wants to be seen, while Strandbad Loretto with its own business beach is more for trendy free spirits. And in the middle is Strandbad Maiernigg, the meeting place for everyone who wants to maintain an overview.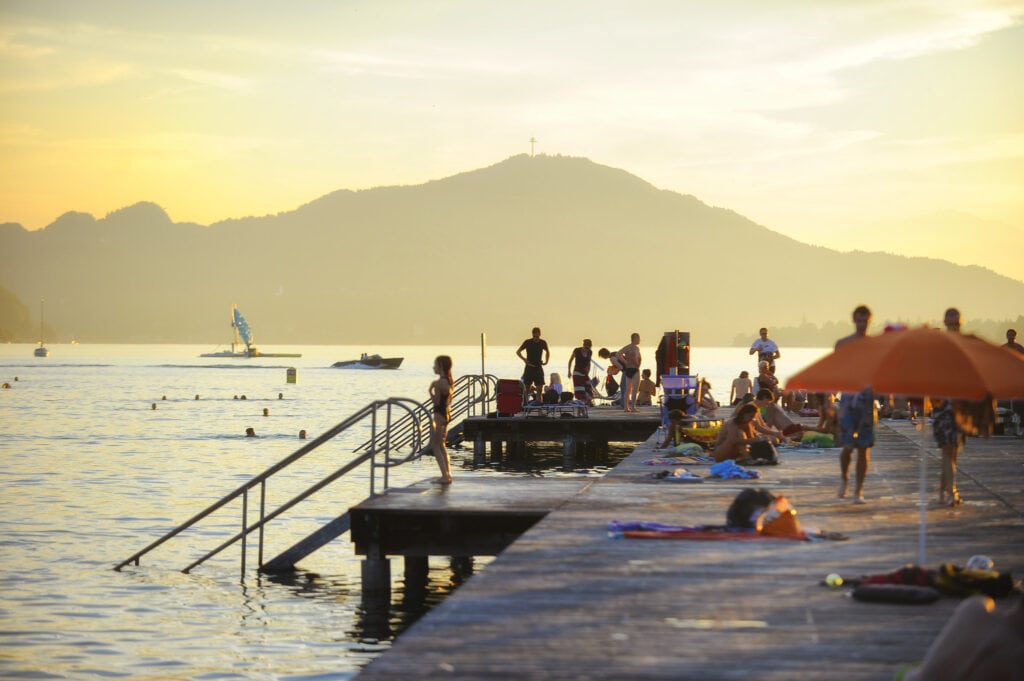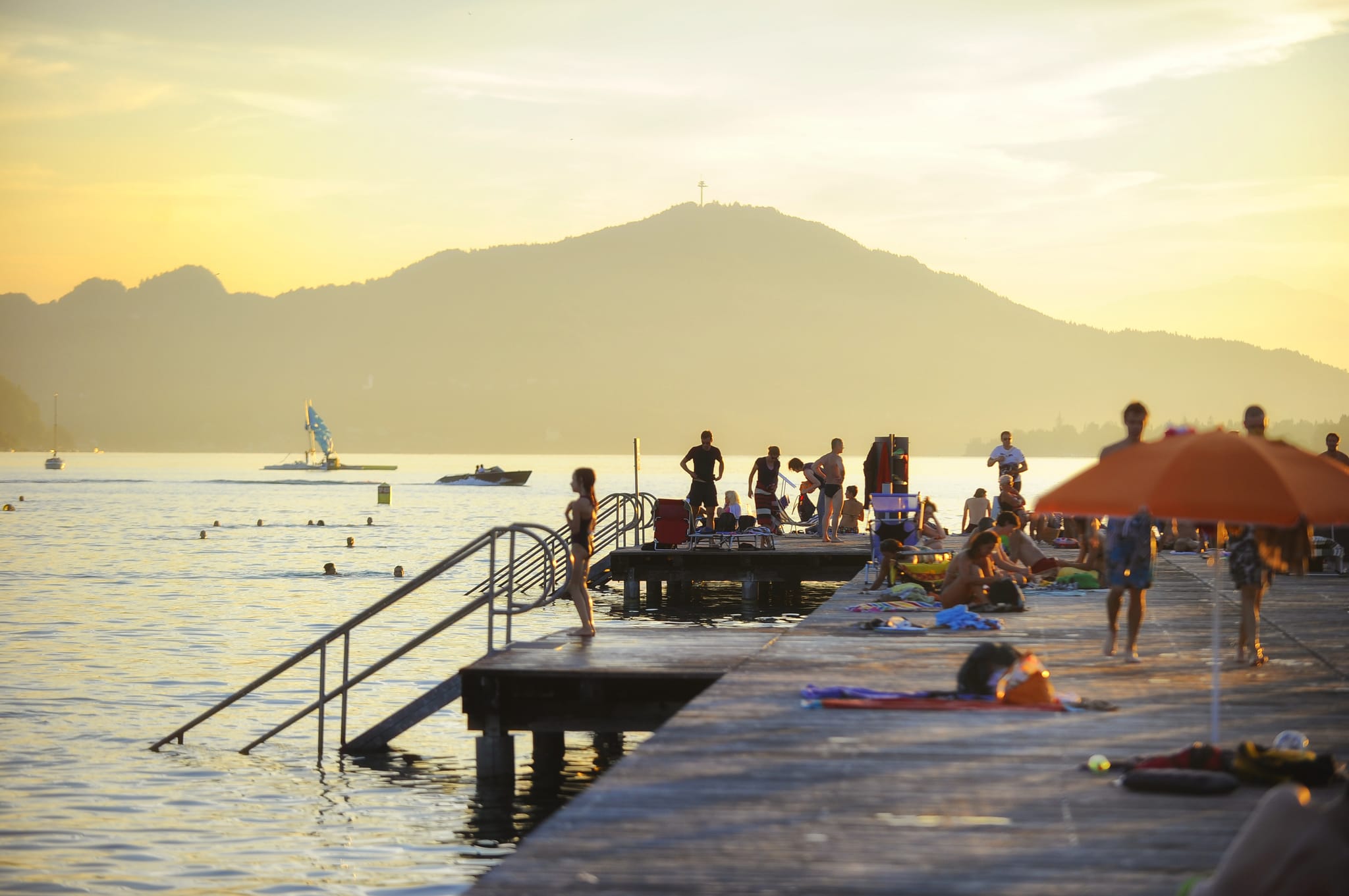 Sheer action round the lake
Swimming, driving a pedalo, wakeboarding or water skiing: the perfect ingredients for a great day on the beach at the most beautiful lake in Austria. As individual as you are, and sometimes with a bit more adventure.
But be sure to have your Wörthersee Plus Card with you at all times! So you can go up to the Pyramidenkogel, and enjoy the panoramic view of the whole of Carinthia from the highest wooden tower in the world.
And in the evening you can go to events at the Wörthersee Arena, which has hosted such greats as Ed Sheeran or David Garret. Though the composers Gustav Mahler, Alban Berg, Johannes Brahms, Anton von Webern and Hugo Wolf are responsible for the quiet sounds at Lake Wörthersee, because they were all drawn to the much-loved lake.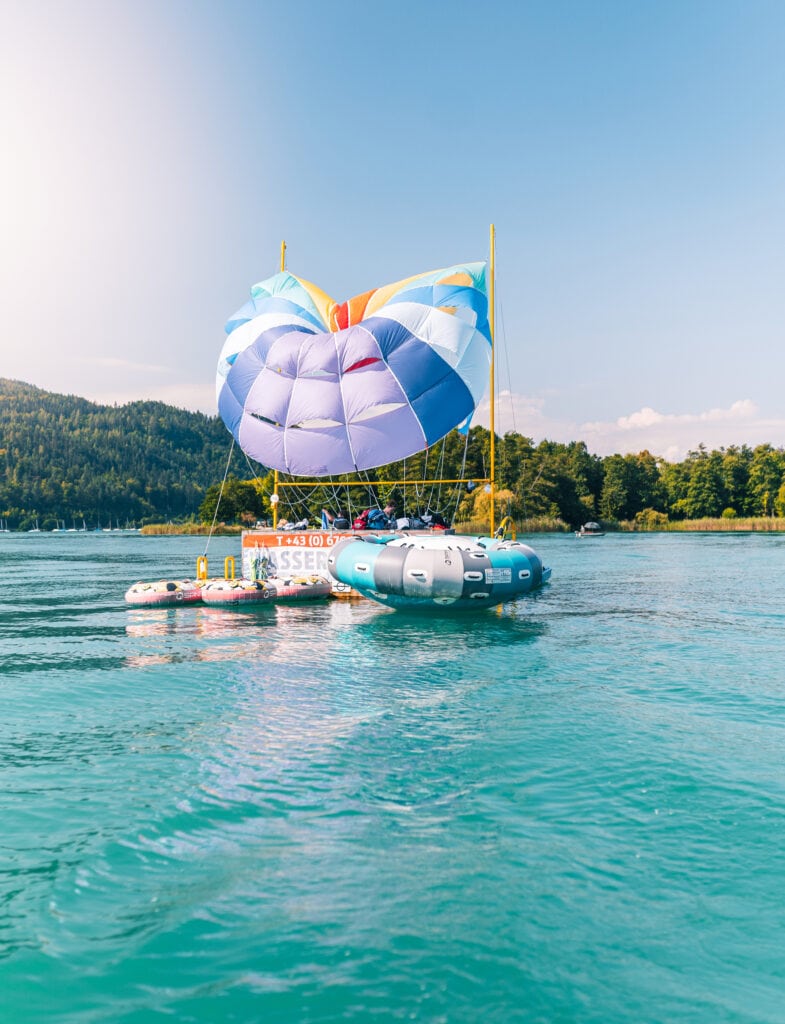 The taste of Alps-Adriatic cuisine
Lake Wörthersee is a real paradise for food lovers! Alongside young concepts for food to go, the finest restaurateurs of top cuisine await with their superlative creations. Always accompanied by local wines, and here and there even a splash of water from Lake Wörthersee, which is pure enough to drink. It can be hard to choose between curd cheese-filled ravioli or organic fish from the Alps-Adriatic region. But slow food is always a good idea.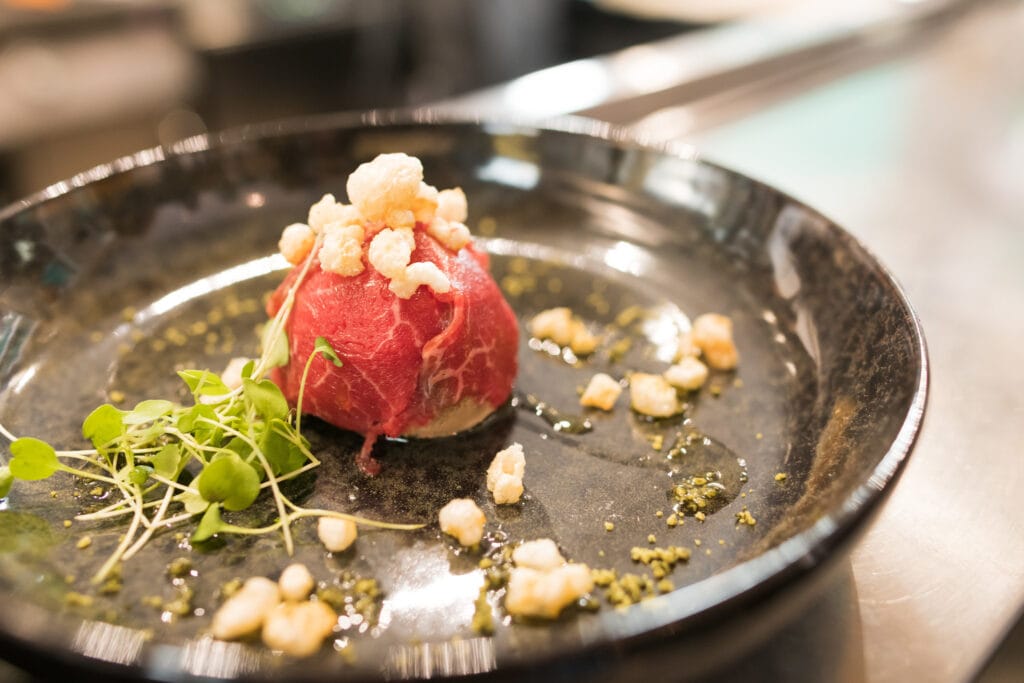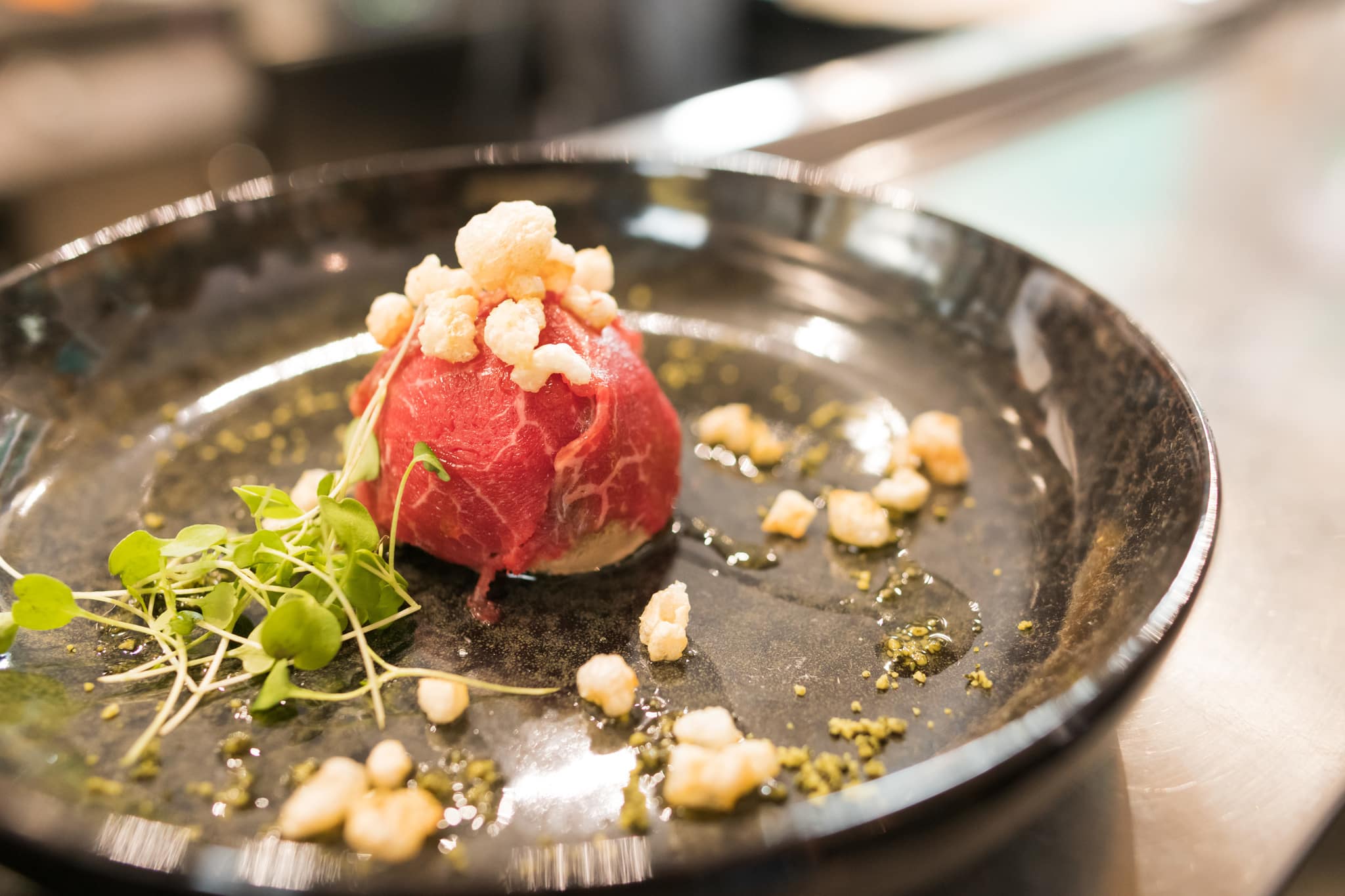 Urban or rural? Lake Wörthersee can be enjoyed in a different way every day. Strolling between local producers and fashionable retailers in the provincial capital, or spoiling yourself while you discover the latest food trends. Simply enjoying the historic heart of Klagenfurt on the Alter Platz with all your senses, and making a detour to the MMKK art museum or the Architektur Haus. And then? In 20 minutes by bike you can be straight back at Lake Wörthersee again.